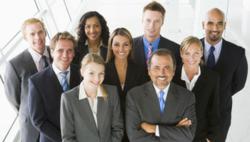 The most important feature of any online commercial portal is its ability to draw visitors.
Washington, DC (PRWEB) March 11, 2013
Technology, politics and the general economy are important influences on the decisions of business leaders, entrepreneurs and professionals. North Dakota State Business Network recognizes that its members need the latest information, tools and partners if they want to succeed in this rapidly changing environment. ND-SBN is now offering its members the opportunity to link their business websites to the ND-SBN network, obtain the ND-SBN seal of approval and receive access to exclusive deals and discounts only available to network members.
E-Commerce Marketplace:
The most important feature of any online commercial portal is its ability to draw visitors. When members link their sites to the ND-SBN network, they immediately join a community with thousands of business owners and consumers. The E-commerce Marketplace that ND-SBN offers can open vast new markets with millions of potential customers. These customers are not only more likely to visit a member website, but they are considerably more likely to make a purchase due to the State Preferred Business Vendor certification.
State Business Network Accreditation:
The State Preferred Business Vendor accreditation is a proven way to communicate to consumers that a website is a trusted authority on products and services. With this vaunted seal of approval, consumers will recognize that this website has met the high standards required to join the North Dakota State Business Network.
Exclusive Network Discounts and Opportunities:
Joining the ND-SBN allows members to access network exclusive deals in travel, hospitality and entertainment in North Dakota and around the country. The Concierge Service allows members to obtain these sweetheart deals without the hassles of searching and securing them; the professional ND-SBN staffers will make all of the arrangements. ND-SBN members will also receive discounts from major retailers around the country and have access to products and deals only available to members.
About North Dakota State Business Network
North Dakota State Business Network (ND-SBN) is a career and business development program established to promote job growth, commerce and networking. It is equipped with the tools, expertise and connectivity to help businesses expand their influence while forging strategic alliances necessary to attain higher levels of achievement. With its integrated infrastructure, ND-SBN holds a powerful online platform for building fundamental connections on a local, state and national scale.