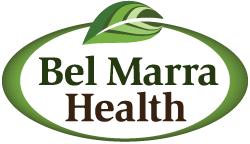 Gilbert concedes that it is true that parents tend to forget the difficulties of raising a family when their children bring them joy.
Toronto, ON (PRWEB) March 10, 2013
Bel Marra Health, who offers high-quality, specially formulated vitamins and nutritional supplements, is reporting on new research outlining how parents are more likely to be depressed.
As Bel Marra Health reports in its article (http://www.belmarrahealth.com/brain-function/parents-more-likely-to-feel-stress-and-depression/) well-known author and Harvard psychology professor, Daniel Gilbert has gone on record saying parents are less happy than non-parents. Gilbert, often referred to as "The Happiness Expert" draws upon extensive research to conclude that zero offspring equal more cheerful days.
Gilbert who is a father and grandfather himself, used bar graphs at a conference in Sydney recently to demonstrate childless adults are much happier than parents. He says after people have kids, there appears to be a downturn in mood. This mood does not change again until the children move out of the family home. Of course this is commonly referred to as the "empty nest" stage of life for parents.
As the Bel Marra Health article reads, Gilbert and other psychologists explain that when couples have children their levels of happiness change. When you first learn that you are expecting, you are overjoyed. During the pregnancy there is a lot of excitement and anticipation. The baby is born and both mom and dad are overwhelmed; just can't seem to get that smile off their faces, yet as time passes and children grow older happiness takes a big hit. It turns out that stress, anxiety, and even depression come into play for many parents.
Gilbert concedes that it is true that parents tend to forget the difficulties of raising a family when their children bring them joy. He compares it to a ball game where your nerves are on edge because your team hasn't had a single run and then suddenly someone hits a game-winning homer in the ninth. In other words, we always remember the magical moment like the time our child says "I love you".
While the majority of studies seem to support Gilbert's findings about Happiness and parenting, other research claims the opposite. New information published in the journal Psychological Science, states that fathers have less depression and anxiety than mothers and non parents. The research describes the Dad's as having positive emotions and more meaning in their lives. The report did point out that U.S parents appear to be less happy than their foreign counterparts.
It is interesting to note that in 2004 a U.S census study showed that 18.4 per cent of women between the ages of 35 and 44 were childless. As well, Yale reports that in Australia, Italy, Germany and the United States, the proportion of childlessness among women in their 40's has doubled over the past three decades.
(SOURCE: "Res Dev Disabil" Modification effects of family economic status and school factors on depression risk of single-father family children in Mid-Taiwan area. March 2013)
Bel Marra Health is the maker of "Pro-LT" a high-quality nutritional supplement designed for heart health in formulations designed to address this specific health concern. All ingredients are backed with scientific evidence. Every product is tested for safety, quality, and purity at every stage of the manufacturing process. Furthermore, Bel Marra Health products are produced only in Health Canada approved facilities, going that extra mile to ensure our health conscious customers are getting top quality products. For more information on Bel Marra Health visit http://www.belmarrahealth.com or call 1-866-531-0466.