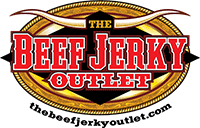 We like to put stores close to tourist destinations or busy big box sporting goods retail outlets.
Seymour, Tennessee (PRWEB) March 12, 2013
The Beef Jerky Outlet Franchise, Inc. of Seymour, Tennessee has launched a new retail corporate web site aimed at recruiting and qualifying new franchise owners. The Beef Jerky Outlet Franchise currently operates 14 franchise stores and expects to open another 10-15 this year. The Beef Jerky Outlet Franchise operates stores in Texas, Michigan, North Carolina, Louisiana and Virginia, in addition to four locations in Tennessee. The web site address is http://www.thebeefjerkyoutlet.com.
The new web site outlines the process of becoming a Beef Jerky Outlet franchisee, from application to store opening and operations. The Beef Jerky Outlet program of training, site development and ongoing support is designed to make a new franchise start up a success. One of the keys to success, according to vice president Paul Lyons, is to place new franchise stores in hot market locations. "We like to put stores close to tourist destinations or busy big box sporting goods retail outlets. Our customer demographic spends money on vacation or planning for future outdoor activities."
"We have over 200 varieties of jerky, including alligator, kangaroo, pheasant, duck, chicken, salmon, elk and venison," according to Paul Lyons. "If it can be turned into jerky, we have it."
According to Paul, the original concept of a jerky outlet store was started by a meat supplier in Michigan. The supplier never followed through on the concept and a small group of independent owners decided to pursue the idea and begin franchising under a registered trademark. "The Beef Jerky Outlet concept is a unique food franchise opportunity with little or no competition."
Scott Parker adds that the current growth in the jerky market is related to the desire for low-carb snack foods and other health concerns. National brands like Jack Link's now offer a much wider variety of flavors and this has motivated consumers to search for an even higher quality gourmet product. The Beef Jerky Outlet products offer a greater variety and premium quality. Consumers have the option of buying in bulk at a significant savings over convenience or grocery stores.
Beef Jerky Outlet stores feature the world's largest selection of beef, turkey and wild game jerky available under one roof. Walking into a Beef Jerky Outlet store, customers will be surprised by the wide selection of flavors. The bulk jerky is set out in authentic covered barrels for sale by the pound. The authentic atmosphere of the stores is in line with the marketing philosophy of the franchise to keep it simple. This uncomplicated approach makes a Beef Jerky Outlet store easy to operate for the owner and a pleasure to shop for the customer.
The Beef Jerky Outlet Franchise now has 14 active stores across the country. The Franchise is ready for business in most states in the continental USA, as well as Alaska and Puerto Rico. The Beef Jerky Outlet stores offer an excellent opportunity for investors seeking a franchise business with high margin returns on moderate start-up costs. Visit our website at http://www.thebeefjerkyoutlet.com
Contact Section
Beef Jerky Outlet Franchise, Inc.
P.O. BOX 575, Seymour, TN 37865
Scott Parker: (865) 934-8000
Paul Lyons: (586) 246-5405
Fax: (866) 876-3626
FRANCHISE@THEBEEFJERKYOUTLET.COM