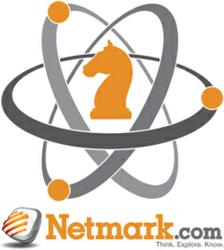 Idaho Falls, ID (PRWEB) March 08, 2013
Netmark is an internet marketing company located in Idaho and it has been making waves in the internet marketing industry. Over the course of the last year, topseos.com has recognized Netmark as the industry leader in internet marketing. With this praise has brought more attention and scrutiny to Netmark, and now Netmark is proud to announce that it has received high remarks and reviews from other third party evaluating companies as well.
The first company to take note of Netmark was topseos.com. In November of 2011, topseos.com named Netmark the Best in Search. Since that time Netmark has continued to maintain that position and has garnered additional accolades as well, including Best Conversion Rate Optimization Company, Best Enterprise SEO Company, Best Social Media Marketing Company, Best Ecommerce Company, and others. Aside from being named best company in multiple categories, topseos.com has also awarded Netmark highly favorable reviews in Pay Per Click Management including Enterprise Pay Per Click Management, Reputation Management, and Web Design.
Recently other companies have been taking note of Netmark as well. An independent review site,Top Ten Reviews, rated Netmark an 8.95 out of 10 for Social Media Marketing services. Social Media Marketing is one of the six core competency areas for Netmark, which are web design, pay per click management, search engine optimization, social media marketing, conversion rate optimization, and reputation management. As these six areas of competency illustrate, Netmark is a full service company, able to help any company in any stage: From inception of web design; to the start of internet marketing in pay per click and search engine optimization; branding services with social media marketing of which Top Ten Reviews reviewed Netmark; to increased sales for the company that already has plenty of traffic with conversion rate optimization; to finally helping a company maintain and control their online reputation.
Most recently, Netmark has been reviewed and ranked by topPRagencies.com. An independent authority in public relations, topPRagencies.com focuses on evaluating companies and sharing the evaluations into professional industries. Being reviewed by topPRagencies.com allows companies to be reviewed as a significant source of information regarding public relations. Netmark has received two awards and recognitions from topPRagencies.com, being recognized as the Best Reputation Management company in both March of 2013 and in February.
As Netmark continues to grow, so will their influence. From starting out small in Idaho, Netmark has become a dominant force in the internet marketing industry and will continue to grow. Currently Netmark is accepting new clients.