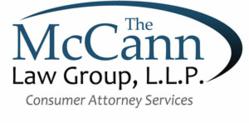 Jacksonville, Florida (PRWEB) March 12, 2013
Tiffany Turner, Esq. joins Consumer Attorney Services in March, 2013 to help more North Carolina homeowners find mortgage resolutions to avoid foreclosure. Consumer Attorney Services designated Turner as part of their national foreclosure defense team because of her experience in real estate law, well-rounded collegiate background and community outreach initiatives.
Through her practice, Turner Law Firm, PLLC, she gained experience in foreclosure defense and real estate law. She brings an eclectic mix of knowledge to Consumer Attorney Services having worked on other cases relating to mortgage insurance fraud, commercial real estate leasing and pharmaceutical patent infringement cases.
Turner received her Juris Doctor in 2008 from the Thomas M. Cooley Law School in Michigan. Prior to law school, she attended the University of Iowa. There, she received a BS in Business Administration in Marketing and a BA in Asian Languages & Literature. She pursued extracurricular activities by joining the Chinese Learners Association and participating in a summer study abroad program to France.
Turner regularly demonstrates her commitment to improving her community through her involvement in several charitable organizations. She contributed as a volunteer attorney in Charlotte, NC to the Council For Children's Rights and the Legal Services of Southern Piedmont. She also joined the Big Brothers and Big Sisters program while going to school in Iowa.
Consumer Attorney Services is very pleased to welcome Turner to their North Carolina team of attorneys. Consumer Attorney Services experienced an influx of foreclosure cases at the start of 2013 and foresees many more foreclosure cases to come.
According to a February 2013 article, titled New Wave of Foreclosures, on The Great Media Newspapers' website, "…foreclosures remain especially high in some areas. In Florida, Palm Bay has seen a 110 annual percent change in foreclosure activity, and Tampa's rate rose 41 percent. Other problem areas include Raleigh, N.C. (62 percent)…"
Consumer Attorney Services intends to strengthen their foreclosure defense teams with balanced attorneys, like Tiffany Turner, to help more homeowners in 2013 avoid foreclosure.
Consumer Attorney Services is a full service consumer advocacy law firm headquartered in Jacksonville, Florida, helping families with foreclosure defense, foreclosure offense, debt settlement, loss mitigation, bankruptcy law and more.