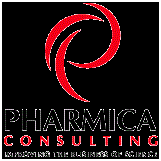 There is a lot of information being exchanged during the clinical trial process
Princeton, NJ (PRWEB) March 11, 2013
Pharmica Consulting has long filled the role of being a life sciences expert in collaboration and operational excellence. In 2013, the pharmaceutical industry will continue the downsizing of drug development operations, placing an ever-greater reliance on strategic CRO alliances and collaborative technologies. As sponsors increase their dependency on CROs, the need for better collaboration and more transparency between the two will increase as well. To explore this dynamic, Pharmica Consulting will host a CRO Management Conference in Princeton, NJ on September 19, 2013.
"There is a huge focus on outsourcing these days," said Eric Lake, Partner with Pharmica Consulting. "Our main goal for this forum is to help pharmaceutical sponsor companies understand how to approach the way they work with their CRO partners. It's a difficult issue for a number of reasons. We already have several speakers confirmed from companies such as Sanofi and Mitsubishi Pharma."
"There can be a lot of stress in these relationships," said Matt Kiernan, Partner with Pharmica Consulting. "It's not a lot different from a marriage – you need good communication and to put a lot of work into it, but it can be very successful. And a lot of the issue is simple trust and taking responsibility, without all the finger pointing."
"The technology piece is another big factor," said Maggie Adamski, Senior Consultant at Pharmica Consulting. "What's the best way for CROs and sponsors to collaborate? There is a lot of information being exchanged during the clinical trial process – potential investigator lists, site startup reports, enrollment reports, you name it – and how smoothly the flow is can make all the difference. But this is never easy to pull off since each side has different systems. They need a centralized means to collaborate. This conference is going to address many of these issues."
Those interested in learning more about Pharmica Consulting's upcoming forum or service offerings can visit http://www.PharmicaConsulting.com. To request additional information, please contact Eric Lake at 973-945-4482 or Greg Cohee at 215-579-1650.
About Pharmica Consulting -- Pharmica Consulting, one of the life sciences industry's leading consulting firms, provides a variety of offerings designed to help pharmaceutical and biotech clients achieve true Operational Excellence. Consultants at Pharmica invest the time needed to truly understand a client's specific challenges—and tailor solutions to help them create a more profitable business environment. Pharmica Consulting knows how to build effective strategies—and deliver against those strategies as promised.