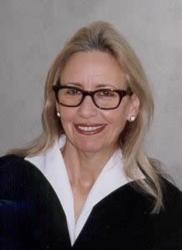 New York, NY (PRWEB) March 10, 2013
With approximately half of all marriages resulting in divorce in New York City*, downsizing from "we to me" is a challenging experience many married couples will face. The physical and psychological transition from the family home to the single residence can be less daunting with the aid of expert advice. A panel discussion co-hosted by home decor e-commerce site Vedere and interior designer and go-to guru for the newly single community Gail Green bring together experts in divorce coaching, design and real estate for an engaging dialogue with cutting-edge advice for metropolitan divorcees.
"The physical transformation of one's home parlays well into the psychological reinvention of one's life, assisting in the transition from one lifestyle into another," said Green. "A chic, serene setting of repose and delight brings confidence and clarity to the newly single." Karen McMahon, panelist and certified divorce coach and founder of Journey Beyond Divorce explained, "Uncertainty breeds fear and our home is our foundation of comfort. The more information we can share about options for transitioning one's home life, the better able they will be to face the vast array of other issues before them." The panel also includes advice from real estate broker Dan Greenwald and attorney Richard Klein. Topics covered will also include reinventing oneself by either staying or leaving, buying versus renting, and the financial fears and challenges.
The discussion will be held at Resource Furniture, a company with a strong reputation for offering versatile, innovative, space saving furniture--ideal for someone considering a move or downsize. The event will also include cocktails for guests starting at 6pm to celebrate the panel discussion as well as the first day of the Architectural Digest Home Design Show in New York City. For more information about the event, please visit http://fromwetome.eventbrite.com/
About Vedere
Vedere is a curated, global home décor marketplace and community for professional artists, interior designers and luxury decor enthusiasts. For further information, visit Vedere.com, facebook.com/vederellc or twitter.com/vedereonline.
*Source: New York State Department of Health; marriage and divorce statistics based on New York City (2010)