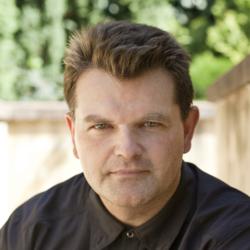 "The BIG firm and Kai-Uwe Bergmann's vast international experience fits well with our school's mission to train students to work in a global economy and provide them with a high-quality education," said NSAD President Steve Altman
San Diego, Calif. (PRWEB) March 08, 2013
NewSchool of Architecture and Design (NSAD) is collaborating with the Bjarke Ingels Group (BIG) to offer a design studio led by architect Kai-Uwe Bergmann, partner and director of business development at BIG. The award-winning architectural firm, founded by Bjarke Ingels in 2005, is involved in projects throughout the world, and the studio represents a unique opportunity for students to receive instruction on the design and planning principles employed by the firm.
Bergmann brings to the San Diego school his professional experience in international design projects and a background in teaching design management courses to this special design studio, which will take place in spring 2013. As a partner with BIG, Bergmann has been involved in architecture projects in Europe, Asia, the Middle East and the United States. This is school's latest collaborative effort with BIG. In 2011, NSAD hosted Bjarke Ingels for a guest lecture presentation. The BIG firm, based in Copenhagen and New York, is considered to be one of the leading companies in innovative, contemporary architecture, and the firm has won international awards and recognition for its projects.
"The BIG firm and Kai-Uwe Bergmann's vast international experience fits well with our school's mission to train students to work in a global economy and provide them with a high-quality education," said NSAD President Steve Altman. "Kai-Uwe's leadership in this special studio, in conjunction with NSAD instructor and distinguished urban designer Frank Wolden, promises to create another very engaging opportunity for our students as we pursue our international design initiatives."
Bergmann, a LEED AP certified architect, is registered as an architect in the United States, United Kingdom and Denmark. He was project manager involved in Central Asia's first Carbon Neutral Master Plan–Zira Island in Baku, Azerbaijan. In addition to his experience with BIG, Bergmann was previously a project architect at the Austrian office of Baumschlager Eberle where he was involved with their work for the UNAIDS Research Administration Building in Geneva and a residence in Diepoldsau, Switzerland.
Approximately 14 NSAD students, including those at the undergraduate and graduate levels, will have a chance to enroll in the design studio based on a competitive application process. As part of the studio collaboration, which starts in April, Bergmann will be present for the midterm jury presentations and the final presentations. Also, a public lecture will be given by a senior partner in the Bjarke Ingels Group.
About NewSchool of Architecture and Design
NewSchool of Architecture and Design (NSAD), founded in 1980, is located in San Diego, California. NSAD was ranked among the top 10 undergraduate architecture schools in the western United States, according to the 2012 and 2013 DesignIntelligence reports on "America's Best Architecture & Design Schools." NSAD is accredited by the Accrediting Council for Independent Colleges and Schools (ACICS), a national accrediting agency recognized by the U.S. Department of Education and the Council for Higher Education Accreditation. NSAD's Bachelor of Architecture, Master of Architecture and Executive Master of Architecture programs are accredited by the National Architectural Accrediting Board (NAAB). NSAD also offers a pre-professional Bachelor of Arts in Architecture, along with a Bachelor of Science in Digital Media Arts, a Bachelor of Science in Construction Management, a Master of Construction Management and a Master of Science in Architecture. The school's expanding global design education offerings include a new Bachelor of Interior Design program available in 2013–2014. For more information, visit http://www.NewSchoolArch.edu.