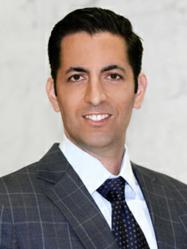 By allowing doctors to detect and remove precancerous polyps, a colonoscopy can actually prevent colon cancer from developing.
Beverly Hills, CA (PRWEB) March 11, 2013
In honor of National Colorectal Cancer Awareness Month, double board-certified gastroenterologist Peyton Berookim, MD, FACG, wants to encourage patients to undergo colonoscopies this March.
"A colonoscopy is both a diagnostic and a preventative procedure," said Dr. Berookim, who practices at the Gastroenterology Institute of Southern California in Beverly Hills. "By allowing doctors to detect and remove precancerous polyps, a colonoscopy can actually prevent colon cancer from developing."
In accordance with the guidelines of the CDC, Dr. Berookim recommends that patients undergo their first colonoscopies at age 50 and follow-up screenings as advised by their doctors. Those with a family history of colon cancer should begin screening at 40 or ten years before the age when a relative was diagnosed. Finally, anyone experiencing blood in the stool, unexplained weight loss or a change in bowel habits should not hesitate to schedule a screening for colon cancer.
Although colon cancer is the second leading cause of cancer death in the US, studies show that regular colonoscopies could prevent up to 60 percent of those fatalities. Not only does a colonoscopy allow for the removal of polyps, but it also helps doctors diagnose colon cancer earlier, when treatment is more effective.
In recognition of Colon Cancer Awareness Month, Dr. Berookim wants to ease patients' anxiety about colonoscopies and the surrounding preparation. As part of an effort to lighten the mood regarding colonoscopy screening, Dr. Berookim will be participating in Scopfest, a two-day event sponsored by La Peer Heath Systems in which GI surgeons undergo their own colonoscopies.
"Embarrassment about the procedure and anxiety over the prep work required prevent many people from scheduling a colonoscopy," said Dr. Berookim. "However, most patients report that the procedure was quicker and surprisingly smoother than they thought."
Dr. Berookim encourages patients to remind their friends and relatives to undergo colonoscopy screening as well. "It's crucial that people overcome any fears they might have and schedule this potentially lifesaving procedure," the surgeon said.
Patients interested in learning more about colon cancer prevention, and those who wish to schedule a colonoscopy exam, can call Dr. Berookim at 310-271-1122.
Dr. Berookim also practices at La Peer Health Systems. An outpatient surgery center in Beverly Hills,La Peer was founded by doctors with a focus on providing excellent patient care alongside the most cutting-edge medical treatments available. With 40 world-renowned physicians in 13 specialties, we offer comprehensive medical treatment that takes patients from consultation to diagnosis, treatment, surgery, and ultimately aftercare. Our 13 medical departments include orthopedics & sports medicine, gastroenterology, head & neck surgery, colorectal & general surgery, podiatry, ophthalmology, pain management, plastics & reconstructive surgery, gynecology, spine surgery, interventional cardiology, bariatric surgery, and anesthesiology. Unlike large hospitals, La Peer's unique structure offers extremely personal care in a safe and controlled environment. More information about La Peer Health Systems can be found at http://www.LaPeerHealth.com.