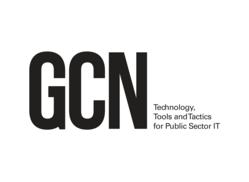 By relaunching the GCN brand and gcn.com, we are providing the public sector IT audience with the best and most current information they need to evaluate, select and implement technology.
Vienna, VA (PRWEB) March 13, 2013
gcn.com, the go-to resource for public sector IT managers, has been named a finalist in min's Best of the Web Awards in the Redesign B2B category.
min's Best of the Web Awards is the industry's top honor in the digital space, recognizing outstanding websites and digital initiatives among consumer and B2B magazines. The winners and honorable mentions will be honored at an awards breakfast in NYC on April 15.
Government Computer News, a 30 year old brand published by 1105 Government Information Group, was redesigned and relaunched in October 2012 as GCN. The GCN brand received a comprehensive revamp that included new and reimagined content, state-of-the-art digital editions, a tablet app and a redesigned website: gcn.com.
"By relaunching the GCN brand and gcn.com, we are providing the public sector IT audience with the best and most current information they need to evaluate, select and implement technology," said Jennifer Weiss, Senior Vice President and Group Publisher for GCN. "We are thrilled that GCN's website is a finalist for min's Best of the Web Awards."
gcn.com's new design and functionality include:

Spotlights on what trends and topics matter most to public sector IT managers
A new "Data Points" section that highlights quantifiable analysis of technology trends in IT management
An expanded "How It Works" section that illustrates how technology impacts day-to-day operations
More in-depth product news, including gcn.com's popular lab reviews of new technology
An emphasis on gcn.com's award-winning columnists and bloggers
About GCN
GCN's editorial mission is to deliver technology assessments, recommendations and case studies to support public sector IT managers who are responsible for the specification, evaluation and selection of technology solutions. GCN is the only media brand that serves the full scope of technology decision makers in the federal, state & local and education markets (FED/SLED). http://www.gcn.com
About 1105 Government Information Group
1105 Government Information Group, a division of 1105 Media, Inc., is the leading provider of integrated information and media to the government market. We have served the information needs of the public sector for over 30 years through a comprehensive portfolio of print, online, event and marketing services products. http://www.1105govinfo.com
###