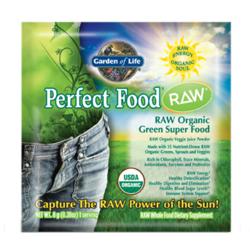 The concept of a superfood is rooted in the idea that you are getting as much nutrition as possible from one food source
(PRWEB) March 10, 2013
Green Superfood Powders are very popular with health conscious consumers these days because it is so hard to get enough nutrition from our regular diet. Gail Bowman, owner of Health Food Emporium, says,"There are so many Green Superfood Brands out there that it is almost impossible to decide which brand is right for you. The following are 5 tips to help guide you when you are trying to choose the Green Superfood that is right for you.
"TIP #1: Are the ingredients in the Superfood juiced or ground? Some green foods, such as grasses, are very hard for humans to digest properly. However, if you juice these foods, the nutrition is separated from the hard-to-digest epidermis (skin) that protects the leaf. So, by juicing grasses, or other vegetables or fruits, you are getting the best chance of actually digesting the dense nutrition of the plant. A plant that is simply ground up, while it will provide you with more fiber, makes your body work harder to absorb the nutrition.
"TIP #2: Are the ingredients in your Superfood Organic? It is very, very important that you have organic grasses, fruits and vegetables in your Superfood because you are concentrating the food to such a great extent by juicing it and then drying it. While this concentrates the nutrition from the plant, it will also concentrate any toxins in that plant.
"TIP #3: How diverse are the nutrients in your Superfood? While many people like to drink straight Wheat Grass, for instance, unless you are focused on the particular properties of that one nutrient source, it is better to have a diverse group of nutrient sources. Jordan Rubin, Health Coach and founder of Garden of Life wrote in a recent article, 'We believe that in order to truly call something a superfood, it's important to have a diverse collection of nutrients. Think of superfoods as a nutrient superstore with a huge variety of nutrients lining its shelves. The concept of a superfood is rooted in the idea that you are getting as much nutrition as possible from one food source—which means you want a food that has a lot of nutrient diversity.'
"TIP #4: How Nutrient and Phytonutrient dense is it? Perhaps the easiest way to begin separating superfoods from merely healthy foods is to look at the density of nutrients. While it is debatable as to what defines Superfood, pretty much everyone agrees that nutrient density tops the list.
But what does it mean? Simply put, it's the measurement of how much of any particular nutrient the food contains. Phytonutrients are the numerous compounds, known and unknown, that exist in plants. While they are not considered essential—your body doesn't need them to survive—they do have significant health benefits. There are potentially thousands of phytonutrients in plants, and any superfood should be a known source of phytonutrients. The most well known phytonutrient sources are fruits (especially berries), vegetables, leafy greens, cereal grasses, nuts and seeds, herbs, tea, wine and eggs.
"TIP #5: What about Nuts and Seeds? While Nuts, seeds and legumes are certainly nutrient dense Superfoods, they are very hard for the body to digest. If your Green Superfood has Nuts and Seeds in it, they really must be sprouted or they are not going to be digestible enough to add to the value of your Superfood. Speaking of digestibility, a really good Superfood powder should have digestive enzymes and probiotics in it to be sure that your body is getting all the nutrition the product has to offer."
Health Food Emporium is an online health food store that has specialized in whole food vitamins for 10 years. Health Food Emporium is happy to ship worldwide.