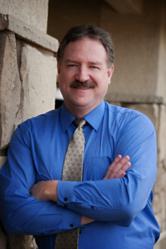 San Luis Obispo, CA (PRWEB) March 08, 2013
Michael Colleran, D.D.S., is one of only one percent of dental professionals in the country able to offer the Laser Assisted New Attachment Procedure, and is now accepting patients from all over the area who are seeking gum disease treatment. With only one dentist out of every hundred that is certified and trained on the LANAP procedure, patients from all over the state can benefit from Dr. Colleran's training and new equipment. Add to that the fact that Dr. Colleran is one of only thirty five certified instructors in the Institute for Advanced Laser Dentistry (IALD), the education institute for the LANAP procedure; this distinguishes him as being an expert in the technique.
The LANAP technology utilizes a specialized laser that has been cleared by the FDA for dental procedures. The laser specifically targets the bacteria that cause gum disease as well as the diseased gum tissue and removes it while the healthy tissue is left unharmed.
Another benefit to the LANAP treatment is the fact that the bone tissue is stimulated by the laser to regenerate, which improves the strength of the teeth. The entire procedure is only minimally invasive and most patients experience little if any discomfort or pain. In addition, the recovery time is relatively short. Patients suffering from gum disease no longer need to have any concerns about the dentist using scalpels and sutures for gum surgery.
Untold numbers of adults in California and across the country suffer from some form of gum disease. In fact, some reports state that it is practically an epidemic. In addition to dental symptoms such as bleeding or sensitive gums, sores in the mouth, loose teeth and so forth, it has been linked to such serious conditions as heart disease, respiratory illnesses, diabetes and low birth-weight babies, just to name a few. Information about gum disease and the new LANAP treatment are available at http://www.slotownsmiles.com.
Michael Colleran is a general dentist offering patients personalized dental care for San Luis Obispo, CA since 2002 Dr. Colleran attended Cal Poly, San Luis Obispo for his undergraduate studies and University of the Pacific, School of Dentistry in San Francisco for his professional training. He is part of one percent of dental professionals providing the most recent FDA cleared laser procedure for gum disease and periodontal treatment. Dr. Colleran is a nationally renowned dental author and lecturer and an expert on laser dentistry. To learn more about Michael Colleran, DDS and his dental services visit his website at http://www.slotownsmiles.com and call (805) 543-0814.