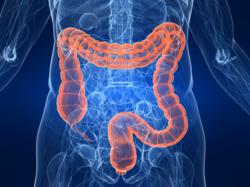 Lake Success, NY (PRWEB) March 08, 2013
With March designated as Colorectal Cancer Awareness Month, the North Shore-LIJ Cancer Institute is enrolling people who were recently treated for colon cancer in a polyp prevention study. This National Cancer Institute (NCI)-sponsored study evaluates the cholesterol drug, rosuvastatin (Crestor), as a treatment to reduce the risk of colon cancer. Rosuvastatin is a statin, a class of drugs that lower cholesterol.
The study, entitled, "P-5: Statin Polyp Prevention Trial in Patients with Resected Colon Cancer," is being conducted by the National Surgical Adjuvant Breast and Bowel Project (NSABP), a network of cancer research professionals. More than 400 medical centers throughout North America, including the North Shore-LIJ Cancer Institute's Monter Cancer Center in Lake Success, are enrolling patients in this study. The study was developed because laboratory research and studies conducted in large populations of patients taking a statin to reduce cholesterol suggest that taking the drug may also decrease the number of colon polyps. Colon polyps, if left untreated, can lead to colon cancer. More than 300 patients have already entered the study, which will eventually involve 1,740 patients who have been treated for early-stage colon cancer and who were not already taking statins for high cholesterol. Patients will be randomly assigned to one of two groups. Each group will take one pill a day for five years. One group will receive rosuvastatin while the other group will receive a placebo.
"There will be an estimated 102,480 new cases of colon cancer in the United States this year. In fact, colorectal cancer is the third most common cancer found in men and women in this country. We hope this trial will be an important step in reducing these numbers," said Norman Wolmark, M.D., NSABP's chairman.
"Preventing cancer is always better than trying to cure the disease," said Vincent Vinciguerra, MD, a colon cancer expert at North Shore University Hospital's Don Monti Division of Hematology/Oncology, part of the North Shore-LIJ Cancer Institute. "If use of an oral drug already widely used for treatment of high cholesterol can reduce the incidence of colon cancer, patients will be spared the attendant risks and side effects of treating this disease."
People recently diagnosed or treated for Stage 0, I, II or III colon cancer and interested in the study should contact research nurse, Nanette Nier-Shoulson, RN, at 516-734-8918.
Since its beginning more than 50 years ago, NSABP has enrolled more than 140,000 women and men in clinical trials in breast and colorectal cancer. NSABP has research sites at major medical centers, university hospitals, large oncology practice groups, and health maintenance organizations in the U.S., Canada, Puerto Rico, Australia and Ireland. At those sites and theirsatellites, more than 5,000 physicians, nurses and other medical professionals conduct NSABP treatment and prevention studies.
About the North Shore-LIJ Cancer Institute
With nearly 150 physicians throughout the New York metropolitan area, the North Shore-LIJ Cancer Institute is comprised of 12 centers of excellence that treat all forms of cancer. The Cancer Institute and its physicians are involved in more than 175 cancer clinical trials and have accumulated 30 years of experience in National Cancer Institute-sponsored clinical research.