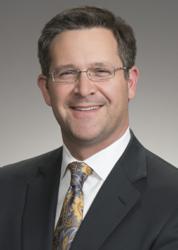 Las Vegas, Nevada (PRWEB) March 11, 2013
Holland & Hart LLP is pleased to announce that Greg Gilbert has been appointed co-chair of the construction industry practice group of TerraLex, one of the largest international legal networks with 155 member law firms in 100 countries.
Mr. Gilbert's practice involves drafting and negotiating complex agreements a wide variety of complex projects; shepherding clients through all project phases from inception, procurement, implementation, and completion; working with local, state, and federal agencies; complex commercial litigation and project claim resolution, including delay and impact claims that threaten project timelines and deliverables. He represents governmental agencies in connection with design and implementation of linear and vertical projects; private owners and contractors involved in constructing large resorts and associated facilities; and currently serves as outside general counsel for the passenger high speed rail project connecting Las Vegas, Nevada, to southern California.
The TerraLex Construction Industry practice group, comprised of approximately 75 member firms around the globe and represents general contractors, owners, subcontractors, major component suppliers and sureties on major construction projects. Members of the group represent stakeholders on both public and private construction projects all over the world.
About TerraLex
TerraLex is comprised of 155 leading law firms in 100 countries with more than 17,000 attorneys. TerraLex facilitates business between members and their clients by providing access to global expertise and local connections, providing member firm clients with seamless service wherever their needs arise. For more information regarding TerraLex, please contact Tim Shannon at tshannon(at)terralex(dot)org, call 305-858-8825 or visit http://www.terralex.org.
About Holland & Hart
Holland & Hart LLP delivers integrated legal solutions to regional, national and international clients of all sizes.
Since its inception in 1947, Holland & Hart's more than 440 lawyers have consistently been recognized by leading national and international peer and industry review organizations for innovation and dedication to the practice of law.
For more information, visit http://www.hollandhart.com.