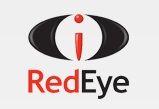 "NEMOA has found a successful formula and we are proud to be a conference sponsor."
Montclair, NJ (PRWEB) March 11, 2013
RedEye, the leader in behavioral marketing solutions will be attending the directXchange by NEMOA Spring Conference, March 13-15, 2013. It will be held at the Renaissance Boston Waterfront Hotel in Boston, MA and the conference theme is Project Growth: Bold ideas to grow your business.
Shannon Smith, Vice President – Business Development of RedEye Inc. will be a roundtable moderator at the conference. He will be leading a discussion on How Behavioral Email can increase revenue and ROI. The Roundtables will be held March 15 from 3:45 pm to 5:00 pm. "RedEye Is thrilled to support this education-based conference," said Maria Alves-Schemetow, Vice President, Marketing for RedEye Inc. "NEMOA has found a successful formula and we are proud to be a conference sponsor."
Roundtable attendees will learn how to recapture lost sales through the use of behavioral email to help improve online conversion and ROI. Retailers are realizing the importance of responding to customers sooner to recapture lost sales and increase revenue.
For more RedEye information please visit RedEye's website or call 1-800-291-1327.
About RedEye:
Established in 1997, RedEye is the leader in behavioral email solutions. RedEye offers an integrated service of web analytics, email marketing and website usability focusing on analyzing user behavior to increase online conversion and improve customer return on investment. RedEye assists global companies specializing in the insurance, retail, non-profit and financial services industries in growing their ecommerce business. RedEye has offices in the United Kingdom, Germany and the United States.