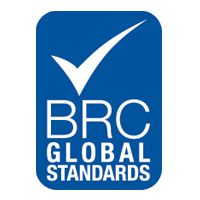 We are delighted to be bringing our conference to North America for the second year
London, UK (PRWEB) March 12, 2013
The BRC Global Standards Team is proud to present the second series of the BRC Food Safety Americas annual conference in Orlando on the 9-10th April. Once again the Conference will deliver three days filled with invaluable insights and high-level, constructive knowledge share designed specifically to improve food safety management in retail, food service and manufacturing environments throughout the Americas.
BRC Food Safety Americas 2013 has been devised after extensive consultation with the industry to build a cutting edge, timely and relevant agenda, which will focus on the following key themes:

State of the Nation Address: With exclusive statistical analysis from the BRC, understand the root causes of the most common non-conformities and gain practical tips on how to avoid them
Meeting Regulatory Expectations: Get up to date on the progress made in regard to legislation, the proposed impact on food safety systems and timeframes for change
Optimizing Supply Chain Management: Examine the global nature of the supply chain including the impact of recalls and identify strategies to manage prerequisite programs for producers
Managing Food Safety Risks: Hear best practice and updates on HACCP validation, contamination risks and preventative measures, allergen management and managing high risk environments
Auditing & Certification: Assess various perspectives from retailers and manufacturers and understand the progress made in auditor competency and compliance
Maintaining Certification: Examine how to build a strong food safety culture and learn from best practice examples of maintaining standards and preparing for certification
David Brackston, Technical Director – Food Schemes, BRC Global Standards, added: "We are delighted to be bringing our conference to North America for the second year. The BRC Food Safety Americas conference will provide the opportunity for our customers and partners to hear the latest developments in the BRC Global Standards certification program and across the industry as a whole."
The Conference will deliver candid insights, case studies and practical solutions from over 30 speakers, including influential industry leaders from the FDA, USDA, Maple Leaf, Tyson and Costco, to name but a few.
For further information on this event please visit http://www.brcfoodsafetyamericas.com or email events(at)brc(dot)org(dot)uk
Notes to Editors:
About the BRC's Global Standards
BRC Global Standards is the world's biggest provider of Safety and quality Standards programmes for food manufacture, packaging, storage and distribution. Our aim is to be the best in the world in everything we do.
Our Standards are generated with the help of technical specialists, retailers, manufacturers and certification bodies from around the world so everything is rooted in practicality, rigour and clarity.
As well as the Standards, as part of the programme, we offer comprehensive support to help new and established businesses to achieve their quality and safety aims.
BRC Global Standards. Trust in Quality.
Media Contacts:
BRC Press Office (0044) 20 7854 8924 / (0044) 7921 605544
Nigel Scott
British Retail Consortium
+44 (0)20 7854 8990
nigel.scott(at)brc(dot)org(dot)uk