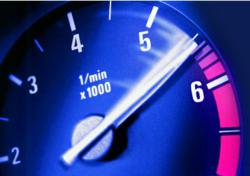 SAP HANA accelerates core business processes and reports against transactional and analytical information from across the enterprise in near-real time.
Princeton, NJ (PRWEB) March 12, 2013
Wharfedale Technologies Inc. (WFT Cloud), a leading infrastructure and cloud consulting firm offering support of SAP® solutions, has made significant gains within the cloud computing domain by focusing on cost savings and faster ROI when customers decide to migrate their existing SAP applications to the cloud. WFT announces an assessment service for customers interested in exploring the use of the SAP HANA® platform.
SAP HANA is a transformative platform for real-time business, helping address some of the most complex and critical business challenges that organizations face today. It transforms business by streamlining transactions, analytics, planning, predictive and sentiment data processing on a single, in-memory database so that business can operate in real time.
The WFT assessment service for SAP HANA will be delivered via a combination of on-site and off-site components. Data collection, interviews with key stakeholders in the organization, and discussion of architecture and capabilities of SAP HANA will be conducted on-site. Analysis of data and recommendations for next steps will be performed off-site. Using the right adoption strategy for this new technology when integrating it into an existing environment can help customers obtain further benefits.
The multi-day workshop covers both business and technical aspects related to SAP HANA. Specific to business, collaborative discussions of as-is and to-be states for information management will be discussed along with the business drivers and roadmap. From a technical perspective, the topics covered during the workshop include introduction, architecture, sizing, infrastructure requirements, migration strategy, backup recovery, high availability, data loads, post migration testing, current data model readiness related to the SAP NetWeaver® Business Warehouse (SAP NetWeaver BW), licensing, SLA's and deployment model (i.e., on-premise or cloud).
If SAP HANA is deemed to be a viable option after the analysis, the next steps include review and analysis of the existing implementation of SAP NetWeaver BW and presentation of the planning steps required for a migration to SAP HANA. Evaluation of current data volumes and possibilities for optimization are also explored. WFT Cloud follows certified migration methodology for migrating from SAP NetWeaver BW to SAP HANA.
Rajeev Menon, VP of SAP Practice, WFT Cloud, said: "SAP HANA processes both transactional and analytical workloads fully in-memory, which results in lower TCO and dramatic improvements in performance for customers. Our service provides an assessment of the applicability of SAP HANA to the business needs of the customer."
One of the earliest customers for this service is Canada's largest publicly traded power generator and marketer of electricity and renewable energy. The customer decided to explore the viability of implementing SAP HANA in its environment and making it the common data repository for big data analysis and the benefits it would bring to its business. WFTCloud conducted the assessment workshop and delivered a report based on the findings, along with proposed next steps and the plan for migration.
About Wharfedale Technologies Inc.
Wharfedale Technologies Inc. (WFT Cloud) is a leading technology consulting firm specializing in infrastructure integrations and services in support of SAP solutions, as well as private/public hybrid Cloud solutions. WFT is also an SAP-certified provider of cloud services and offers solutions for high availability, disaster recovery, advanced sizing for virtualization, backup/recovery Integration, systems refresh automation and landscape optimization.
For more information on Wharfedale and WFT Cloud services, please visit http://www.WFTCloud.com or call us at (888) 533-3113.
# # #
SAP, SAP HANA, SAP NetWeaver and all SAP logos are trademarks or registered trademarks of SAP AG in Germany and in several other countries. All other product and service names mentioned are the trademarks of their respective companies.