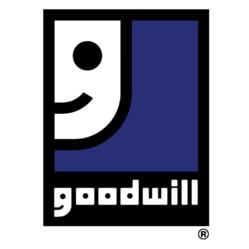 Veterans are civic assets and leaders. As a nonprofit whose commitment to supporting veterans transition to civilian life dates back to World War I, we are honored to be part of the StoryCorps Military Voices Initiative
Rockville, MD (PRWEB) March 11, 2013
Goodwill Industries International and StoryCorps have partnered to record the stories of veterans, service members, and military families as part of the StoryCorps Military Voices Initiative. The first recording will take place at Goodwill Industries of Houston, one of the leading Goodwill® providers of veteran employment services, from March 14-15 in Houston, TX.
Goodwill Houston has a long standing history of serving veterans. In addition to being the recipient of several federal grants for veterans, the agency is involved with Operation: GoodJobs, an initiative to empower military veterans with the tools they need to find employment, advance in their careers and ensure long-term financial stability for their families. The Goodwill not only assists veterans with job training and placement, but also designs individualized, holistic plans that support a range of family needs for the entire family and help ensure economic security in the long-term.
StoryCorps, a national oral history project, provides Americans of all backgrounds and beliefs with the opportunity to record, share and preserve their stores. Since 2003, StoryCorps has collected and archived more than 45,000 interviews with nearly 90,000 participants. From July 2012 through November 2013, StoryCorps' Military Voices Initiative is recording the stories of more than 700 post-9/11 veterans, active-duty service members, and their families.
Twelve veterans served by Goodwill Houston will share their stories during the two-day recording session. A family member, friend or other loved one will interview each veteran about his or her experiences in the military and the challenges faced in transitioning to civilian employment. Each conversation will be preserved at the American Folklife Center at the Library of Congress.
"Veterans are civic assets and leaders. As a nonprofit whose commitment to supporting veterans transition to civilian life dates back to World War I, we are honored to be part of the StoryCorps Military Voices Initiative," said Jim Gibbons, president and CEO of Goodwill Industries International. "The initiative will amplify our veterans' important stories, build support and appropriately honor them."
StoryCorps is the largest oral history project of its kind. A select number of interviews are edited for national broadcast and aired on NPR's Weekend Edition Saturday. The project is made possible by the Corporation for Public Broadcasting (CPB) and The Boeing Company.
"The Military Voices Initiative will not only provide military families with a national platform to share their stories of service in their own voices, but will also enable civilians to understand more clearly the complex challenges of their bravery and sacrifice," said Dave Isay, founder and president of StoryCorps. "As veterans return to civilian life from Afghanistan and Iraq, we believe that the simple act of listening tells them how much they matter, and by preserving that conversation for posterity, we assure them that they won't be forgotten."