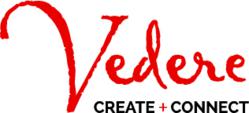 New York, NY (PRWEB) March 11, 2013
Vedere, the fastest growing online destination for interior design, will make its debut at the Architectural Digest Home Design Show (ADHDS) with an event booth turned NYC apartment, mindfully curated by interior designer Arlene Angard. The highly customized display will showcase the depth and variety of Vedere's professional network, featuring a collaboration of products from handmade rug manufacturer Handloom Emporium, furniture craftsmen Naula Workshop, photography pros PrintedArt, interior design service CRYSTAL design&interiors, and importer and exporter Resource Furniture. The Vedere booth aims to emphasize the strength in creative collaboration among interior design specialists while offering a glimpse into the future of home decor marketing through Vedere's multimedia presence.
Angard explains in anticipation of the event, "My interior designs embrace color, comfort and chic ideas. I approach them with neatness, clarity and modern technologies and techniques. As a result, I'm able to harmonize vibrant and elegant designs with practicality and functionality".
"Vedere is a platform for creatives in the design industry to collaborate. We create opportunities with a creative edge in order for everyone to get a fair chance to be seen" says Christian Turnier, Vedere's Creative Director. The booth will feature live social media and video capability so that interior design enthusiasts keep up with happenings at ADHDS in real time. Vedere will record fan giveaways, vendor interviews, workshop and innovative visual images from the show via live posts on Twitter, Facebook, Instagram, Google + and Foursquare.
For more information about the event, please follow Vedere on Twitter at @vedereonline (#ADShow2013) and subscribe to Vedere's weekly newsletter via Vedere.com and for the latest updates.
About Vedere
Vedere is a curated, global home décor marketplace and community for professional artists, interior designers and luxury decor enthusiasts. For further information, visit Vedere.com, facebook.com/vederellc or twitter.com/vedereonline.