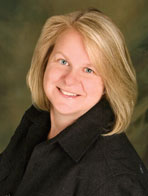 The Lakeway Area Association of Realtors has increased real estate sales by 9 percent over 2011
MORRISTOWN, TN (PRWEB) March 12, 2013
New statistics indicate that 2013 will bring improvement to the Morristown, TN real estate market, as well as surrounding areas in East Tennessee, according to Rhonda Krenzer, Principal Broker at Re/Max Real Estate Ten. The region has long been attractive to new home buyers and investors for many reasons, including the area's numerous industries, comfortable climate and wide variety of recreational activities due to nearby mountains, lakes and rivers.
"The Lakeway Area Association of Realtors has increased real estate sales by 9 percent over 2011," said Krenzer. "Fueled by an inventory of well-priced homes that are 25-30 percent below 2006 market prices and low interest rates of 2.75-3.75 percent, buyers who were sitting on the fence are now buying."
This growth in the local area echoes promising national statistics on the housing market. The U.S. Census Bureau and the Department of Housing and Urban Development recently reported that the sales of new homes in the U.S. grew by 28.9 percent from in January 2013 over the same time the year before. Additionally, RealtyTrac reports that the number of U.S. foreclosure filings in January 2013 is down 28 percent from January 2012 – and that downward trend also is represented in the East Tennessee area.
"There are still a few foreclosures and short sales occurring in the Lakeway Area, but not as many as there were back in 2007-2009," Krenzer continued. "Hopefully we are well on our way to a full recovery in the local, state and national housing markets."
The Morristown, TN real estate market is extremely attractive at the moment, both for new home buyers and investment opportunities. The city's location in the beautiful valley between the Great Smoky Mountains and Clinch Mountain contributes to the long-known resilience of the real estate market in Morristown. The close proximity of Cherokee Lake provides Morristown and its surrounding cities with not only the opportunity for great recreation on the water, but also wonderful waterfront real estate.
About Rhonda Krenzer
Rhonda Krenzer is a Principal Broker at Re/Max Real Estate Ten, and has been with the company since 1996. Since that time, she has been named the number one agent at the agency three times (2007, 2008 and 2009) and is consistently among the top three agents for residential/commercial sales. She is a member of the Re/Max Platinum Club and was presented with the Re/Max Hall of Fame Award in 2005.
Visit http://www.rhondakrenzer.com to search for current Morristown, TN homes for sale. You can view featured properties and also used customized search tools. In addition to Morristown, you can explore additional East Tennessee real estate properties for sale in nearby towns including Bean Station, Strawberry Plains, Dandridge, Jefferson City and Newport.