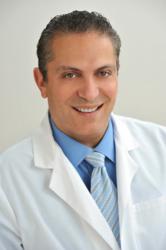 We hope our special limited-time promotion will give everyone a chance at 20/20 vision or better.
New York, NY (PRWEB) March 10, 2013
"Tax-time is the ideal time to think about making an investment in your good vision," said Dr. Ilan Cohen. "If you anticipate getting a tax refund from Uncle Sam this year, the refund can help cover most or all of your costs for LASIK eye surgery. Our 25%-off "Tax-Time LASIK Special" is designed to help you make up any difference and will make LASIK more affordable for those who won't be getting refunds."
Dr. Cohen, director of 5th Avenue Eye Center in Manhattan and one of the most experienced eye surgeons in the nation, has made a name for himself in the field of refractive surgery with his innovative surgical techniques and state-of-the-art laser technology. He instructs eye surgeons from around the world at the American Society of Cataract and Refractive Surgery, and hopes to educate people about the positive impact LASIK surgery can have on one's life, and about how to afford the expense.
LASIK surgery is the number one FDA-approved outpatient procedure for treating nearsightedness, farsightedness and astigmatism, with more than 10,000,000 surgeries performed in the past 25 years. Cool laser beams are used to reshape the cornea in order to decrease or eliminate the need for glasses or contact lenses. The entire procedure takes fewer than 15 minutes from start to finish and is virtually painless for most people.
"The beginning of the year is a great time for self-improvement," Dr. Cohen continues. "Unfortunately, because laser eye surgery is usually an elective surgery, many health insurance companies consider it cosmetic and not medically necessary. Qualified LASIK candidates are often forced to forgo the surgery because they cannot afford to pay the cost out of their pocket or finance the expense. We hope our special limited-time promotion will give everyone a chance at 20/20 vision or better."
LASIK is not appropriate for everyone. Ideally, a patient should be at least 21 years old. People whose eyeglasses or contact prescriptions frequently change are probably not good candidates for LASIK and should wait until their prescriptions become more stable. People with health problems such as diabetes, glaucoma, herpes of the eye, or rheumatoid arthritis are also poor candidates for LASIK surgery.
"A free consultation and screening with 5th Avenue Eye Center will help patients discover if LASIK is the best option for them," Dr. Cohen said. "No one can promise you perfect vision, but most of our patients say that LASIK surgery was one of the best investments they've ever made. We hope people will combine their tax refunds with our special promotion and make 20/20 vision their top priority in 2013."
ABOUT 5TH AVENUE EYE CENTER
5th Avenue Eye Center is a comprehensive vision center with branches in Manhattan and Queens, New York as well as Old Bridge, New Jersey. Dr. Cohen earned his medical degree from the Tufts University School of Medicine in Boston, Massachusetts, and completed a unique Cornea and Refractive Surgery fellowship at the renowned Vanderbilt University Medical Center in Nashville, Tennessee. His innovative LASIK and cataract surgical techniques and ability to correct other surgeons' mistakes have garnered international media attention on CBS, CNBC, and FOX News.
For more information or to schedule a consultation with Dr. Cohen, call 5th Avenue Eye Center at (212) 764-2020 or visit http://www.worldclasslasik.com.