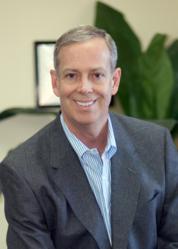 Atlanta, GA (PRWEB) March 10, 2013
Michael Shenk, D.D.S., of Shenk Dental Care uses the technologically advanced Laser Assisted New Attachment Procedure for gum disease treatment. Patients experience minimal downtime and excellent results with the LANAP procedure. Dr. Shenk is able to accurately remove up to 90 percent of the inflammation caused by dental periodontal disease in a single treatment. In addition, the very selective PerioLase MVP-7 laser does not harm healthy tissue or bone.
Gum disease or dental periodontal disease is reaching epidemic proportions in the adult population of America. Millions suffer from this problem, yet many are not motivated to get the gum disease treatment they really need. Many people avoid treatment because they do not realize the seriousness of the problem, they feel they do not have time for the treatment or they are nervous about the traditional treatment, which uses a scalpel to cut away diseased gum tissue.
Dr. Shenk is now certified on the FDA cleared LANAP procedure that uses a laser instead of a scalpel to eliminate the bacteria and unhealthy gum tissue from the mouth. Only one percent of dental professionals in the country can boast this certification and provide this service to their patients. The procedure utilizes a very selective laser, the PerioLase MVP-7, to kill bacteria and dissolve diseased tissue. Healthy tissue is left intact and clotting is promoted so that the gums seal to the teeth roots, thus requiring no sutures. Another benefit of the LANAP procedure is that the bone tissue is stimulated to regenerate, which strengthens the teeth.
Because the procedure is less invasive, healing time is much quicker than traditional gum surgery. In fact, many patients are able to attend to regular activities the same day after the surgery. This reduces the downtime necessary to receive g um disease treatment. In addition, the bio stimulation of the PerioLase MVP-7 laser makes the whole procedure minimally painful and promotes a fast healing time. To learn more about dental periodontal disease and the new LANAP procedure, visit http://www.drshenk.com.
Shenk Dental Care is a general practice offering patients personalized dental care for Atlanta, GA since 1979. Dr. Michael Shenk and his son, Dr. Judd Shenk are both members of the Academy of General Dentistry, the American Dental Association, the Georgia Dental Association and the Northwestern District Dental Association. They pride themselves in being a high-tech office, and are continually expanding their dental education. Offering laser gum surgery since 2004, Dr. Michael Shenk is part of one percent of dental professionals providing the most recent FDA cleared laser procedure for gum disease and periodontal treatment. To learn more about Shenk Dental Care and their dental services visit their website at http://www.drshenk.com.