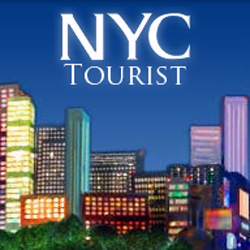 New York, New York (PRWEB) March 09, 2013
New York City has a proud and vibrant Irish community, and the city hosts some of the biggest St. Patrick's Day celebrations in the world. Pack up your favorite green clothes, because New York City is ready for St. Patrick's Day 2013. NYCtourist.com has compiled a list of some great New York City events that will guarantee visitors will have a memorable Saint Patrick's Day 2013.
1. St. Patrick's Day Parade
One of the most popular events that attracts locals and tourists alike is the city's Annual St. Patrick's Day parade. Even though this parade does not feature floats, New Yorkers still want to salute the Irish and celebrate the holiday in style, so it includes a variety of fun participants like festive Irish dancers, retired firefighters, an array of high school marching bands and stellar musical groups such as The Three Singing Priests from Belfast, all of whom will put attendants in the Irish spirit. In total, the St. Patrick's Day Parade will feature over 200,000 participants and typically reels in around 2 million spectators. This year, the parade will take place on Saturday March 16, and gets underway at 11 am by marching up iconic Fifth Avenue. For anyone a "wee" bit apprehensive about facing the massive crowds at the main parade, each borough also holds their own St. Patrick's Day parade and celebrations which are smaller in size and scope, but are still a memorable way to spend the holiday.
2. Saint Paddy's Luck of the Irish PubCrawl NYC
Looking to get decked out in green duds and toast the luck O' The Irish with plenty of the best green beer New York City has to offer? Check out the Saint Paddy's Luck of the Irish Pub Crawl! This crawl takes the guesswork out of narrowing down which of the many great NYC bars are the best to celebrate the holiday at. The Irish Pubcrawl will take its guests around to some of the hottest spots in the city in Murray Hill, East Village and the Upper East Side and will feature some fantastic discounts on drink specials throughout the day. Be prepared to party all day long, as this event starts at 10 am on Saturday and doesn't start to wrap up until well into the evening.
3. St. Patrick's Weekend Irish New York Tour
For a family-friendly activity that is both educational and engaging, take part in the Big Onion walking tour of St. Patrick's Weekend Irish New York tour. NYC walking tours are a great way to see the city, and this one is even more fun than the rest. This is an ideal St. Patrick's activity for visitors to New York City as it combines some local history and lore with plenty of holiday spirit. Embark from St. Paul's Chapel on Broadway between Fulton and Vesey Streets, and get ready to discover the former "Little Ireland" neighborhood of the Lower East side. Irish immigrants played a crucial role in the development of modern New York City, and your guide will discuss this and examine why St. Patrick's Day is actually a more popular holiday in New York City than in Ireland. Soak up some history during the stops at the historic Five Points, Tammany Hall, Al Smith's home and the first Catholic church in the city. It takes place on Saturday, March 16 at 11 am, and will last for approximately two hours - giving you plenty of time to explore some of New York City's world-famous St. Patrick's Day nightlife afterwards.
Although Spring may still feel a long way off in these final dark and dreary days of winter, it's really just around the corner, and St. Patrick's Day will be here in no time! NYCtourist.com has simplified a New York City St. Patrick's Day itinerary to celebrate the holiday in style.
About NYCTourist.com:
NYCTourist.com is an authority on traveling to New York City. NYCTourist.com is a one-stop destination when planning a NYC vacation. Find the best information, deals, reviews and tickets for hotels, attractions, Broadway shows and events in New York City.