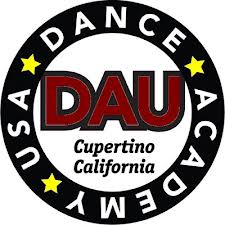 This event is one I'm super excited about because I was actually the Founding Director and Creator of the SaberKittens for the SaberCats' inaugural season. - Jane Carter
San Jose (PRWEB) March 11, 2013
Dance Academy USA is proud to announce that they have been selected to be the featured halftime performing group for Arena Football's San Jose SaberCats v Orlando Predators game on March 29th. They are anticipating an exciting event for DAU parents, students and employees.
Jane Carter, Co-founder of Dance Academy USA said, "This event is one I'm super excited about because I was actually the Founding Director and Creator of the SaberKittens for the SaberCats' inaugural season." She continued, "This will certainly be a night to remember for the entire DAU community!"
Dance Academy USA's upcoming performance in the SaberCats' halftime show will allow them to join the ranks of such past performers as Grammy Award winning recording artist, Ashanti, American punk rock percussion band, Street Drum Corps, as well as the team's very own cheerleading squad, the SaberKittens. Those wanting to join Dance Academy USA for this event should contact the DAU office for tickets.
The Arena Football League approved the city of San Jose's application for an expansion franchise October 26, 1994 to begin play in 1995. San Jose became the fifth AFL expansion team for the 1995 season, along with St. Louis, Memphis, Hartford and Des Moines, Iowa. Following the AFL's 2009 collapse, The SaberCats re-emerged in the newly reconstituted AFL for their 2011 season with a 76-48 victory over the Spokane Shock. They went on to win against the Kansas City Command 60-57. The SaberCats ended the 2011 season with a 7-11 record. Unlike their disappointing 2011 campaign, in 2012, the SaberCats were able to clinch a playoff spot as the #3 seed, finishing the regular season with a 12-6 record. However, they were defeated 48-51 by the Arizona Rattlers in the first round of the playoffs.
Dance Academy USA is the largest dance studio in Northern California and has served the San Jose area dance community for over twenty years. DAU is a Bay Area Green Business which offers classes in tap, ballet, jazz, contemporary, lyrical, Zumba, hip hop and breakdancing. DAU is also known for their award winning competition team which is Nationally Ranked. To learn more about Dance Academy, please visit their website at DanceAcademyUSA.com. You can also contact DAU by phone at (408) 257-3211 or by email at OfficeTeam(at)DanceAcademyUSA(dot)com.
Background
Dance Academy USA was founded in 1990 by James R. and Jane R. Carter. The business has since expanded in size, becoming the largest dance studio in Northern California with a staff with over 50 employees. Jane Carter is a graduate of San Jose State University with a degree in Human Performance and Fitness and a minor in Nutrition and Food Science. While at San Jose State University, Jane was a member of Spartan Spectrum Dance Team. While in college she was also selected as the Dole Corporation "Ambassador" which allowed her to teach dance in Japan. Additionally, Jane is a former dancer for the Golden State Warriors and a professional cheerleader for the San Francisco 49ers.