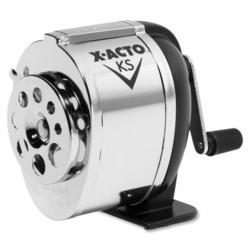 Columbus, WI (PRWEB) March 19, 2013
At a time where teachers continue to face tight budgets for classroom necessities, online office product e-tailer DiscountOfficeItems.com is stepping up efforts to help teachers find affordable classroom supplies. The thriving internet based company recently added 25,000 new school supply products to its website, creating an additional 400 categories within school supplies.
"We are offering stability and reliability as a school supply resource in a market that has quickly seen a change in the landscape of retail options for schools." explains Joe Schaefer, Vice President of Sales and Marketing. "The expansion of these products on our website will offer teachers a new resource for finding quality school supplies at affordable prices."
Product categories include: Active Play & Physical Education, Arts & Crafts, Audio/Visual Learning, Children's Books, Classroom Décor, Classroom Supplies & Furniture, Core Subject Materials, Student & Teacher Supplies, Teacher Resources and Toys & Games.
About DiscountOfficeItems.com
DiscountOfficeItems.com was founded in 2003, as a division of Deal Express LLC, and sells over 100,000 office supply products to businesses, schools, government agencies and hospitals. The website carries a variety of major office supply brands including 3M, Avery-Dennison, Fellowes, HON, Rubbermaid, Sanford and Smead. DiscountOfficeItems.com ships orders from more than 80 distribution centers throughout the United States. The majority of customers receive their orders the day after placing an order.