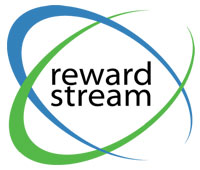 Vancouver, BC (PRWEB) March 11, 2013
RewardStream and Comptel Plus 2013
RewardStream has helped top companies in the telecommunications industry generate tens of millions of referrals and millions of dollars in gross activations. To further establish themselves as the leading vendor of referral marketing solutions to the telecom industry and prove their deep knowledge of this market, RewardStream has chosen to exhibit at the leading industry convention: Comptel Plus in 2013.
The COMPTEL PLUS Convention & EXPO is the preeminent networking event for innovative communications companies and their supplier partners like RewardStream. Held twice yearly, COMPTEL PLUS noted that their 2012 events attracted almost 202 exhibitors and more than 4,137 attendees. The 2013 event is being held in Las Vegas, at the Aria Hotel & Resort form March 10th-13th, 2013 and is expected to perform as well if not better than the previous years' events.
Over the last decade RewardStream has proven their ability to help telecommunications companies better engage their current customer bases and drive customer acquisition in a highly saturated market. Sponsoring and exhibiting at Comptel Plus 2013 will reconfirm RewardStream's dedication to providing excellence in the telecom space through referral marketing programs that offer measurable ROI and deep analytics.
RewardStream will be exhibiting and demoing their refer-a-friend programs at the conference in booth #713. If you're a telecommunications marketer who's tasked with improving your customer acquisition and retention, RewardStream invites you to stop by the booth to see how a Spark ™ Refer-a-Friend program can help you reach your business targets.
What is Spark™ Refer-a-Friend?
Speak is a social referral solution powered by trusted recommendations to improve brands' customer engagement. Spark allows organizations to capture referrals, whether online or offline, and facilitate brand-appropriate thank yous for those referrals. With in-depth analytics, Spark gives marketers real insight into the value and impact of this sharing and advocacy.
About RewardStream
Since 1999, RewardStream has been a leading provider of refer-a-friend, social referral, social loyalty, traditional loyalty, and engagement solutions for some of the world's most esteemed brands. To learn more, visit http://www.rewardstream.com
Contact RewardStream
Alexandra Best, VP, Marketing
RewardStream
alexandra.best (at) rewardstream (dot) com
1.877.692.0040 (x1211)