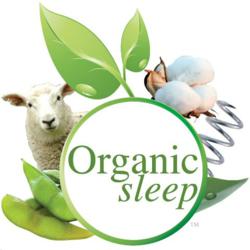 "A good laugh and a long sleep are the best cures in the doctor's book".
San Francisco, Ca (PRWEB) March 12, 2013
An Old Irish Proverb says, "A good laugh and a long sleep are the best cures in the doctor's book". The Futon Shop's Spring sale this March might just be the answer to a better night's sleep. According to Center for Disease Control (CDC), adults need a daily amount of 7-9 hours of sleep. With a busy job, a parent, or stress of life can often get in the way of sleeping peacefully. A recent published report from the Proceedings of The National Academy of Sciences of United States of America Journal this January 23 2013 shows a close relationship between lack of sleep and the changing of one's genes. The report also found a close correlation between insufficient sleep and various diseases including obesity, cardiovascular disease, and cognitive impairment.
Often when there is a lack of adequate sleep, there are signs of fogginess, confusion, sleepiness, and craving for more coffee or sugar to get a jolt of energy. Often these signs can cause poor performance at work or in school. And while these facts can be a little daunting, it can easily be remedied with a change of one's mattress. It pays to be green when it comes to one's health. Here are The Futon Shop simple reasons why going green in the bedroom can improve one's health.
1) There are no worries that Sleeping on a chemical free mattress has harmed the earth in any way, when purchasing a mattress that has chemicals introduces water pollution from the pesticides in the soil and water. Organic cotton mattresses made by The Futon Shop have pesticide free cotton, so this process improves water utilization and increases biodiversity for an Eco balance between pests and insect.
2)Buying local shows you care about your community and shows social accountability.
3) Decreases Allergies. Sleeping on organic mattresses has showed great benefits for consumers with allergies and sensitivities to flame retardants and foams with petrochemicals.
4) It can better your health. Chemicals have shown to increase diseases such as infertility, cancer, asthma, and weakness just to name a few.
5) A better night sleep for babies and pregnant women. Pesticides and other toxins can increase the chance of neurological and behavioral problems.
The Futon Shop, one of the leading American made green manufacturers has paved the way in toxic free furniture and mattress production. One of the biggest differences between The Futon Shop mattresses and traditional mattresses is the use of organic components. As a member of the Organic Consumer's Association, The Futon Shop takes great pride in knowing that there are no synthetic chemicals in their organic cotton. The Futon Shop believes using organic components and reducing waste results in fewer chemicals emitted into the environment. The Futon Shop believes in the "Farm to bedroom" movement. Farm-to-bedroom refers to a movement concerned with producing home furnishing and mattresses from organic materials locally harvested, naturally processed, and chemical free. The Futon Shop has been certified by the Green America's Green Business Network as an environmentally and socially responsible business.
The Futon Shop is a vertically integrated retailer that manufacturers over 33 organic and green mattresses from start to finish. The company dates back to 1976 led by Suzanne Diamond and her team of specialists dedicated to producing eco friendly furniture and bedding. Their mission is to produce the best eco-friendly/chemical-free Organic and Natural futons,organic mattresses, futon covers for sofa beds, futon frames, and platform bed frames that promote better healthy living and a good night's sleep for all.
Organically yours, The Futon Shop