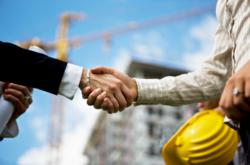 San Clemente, CA (PRWEB) March 10, 2013
South Coast Surety's Express Contract program which it manages for surety partner, Philadelphia Insurance, has continued to show great success. With this surety contract bond program, hundreds of contractors have found an easier path to performing bonded work. South Coast Surety has provided extremely quick answers for contractors and their insurance professionals. This special small to medium sized contractor support program has used the old school method of underwriting to provide contract bonding for contract accounts with a wide credit profile.
Because of such a strong success in helping contractors get surety support, the overall limits for the program have been raised to $400,000 on single bonds and $800,000 for total bonded aggregate programs.
Contractors can access this program through their surety/insurance professional or directly. You can read more about this very productive contract bond program at http://southcoastsurety.com/Express-contract-bonding.htm.