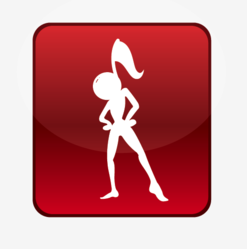 I use iTRAIN both at home and at the gym on days where I don't see my regular trainer. It helps to provide a structure to workouts, variety and motivation."
Los Angeles, CA (PRWEB) March 14, 2013
iTRAIN's Body Makeover package, a six-week weight loss program created by celebrity trainer Grace Lazenby, has surpassed half a million downloads. To celebrate, iTRAIN, America's premier source for fitness, is offering new pricing for the popular package for a limited time.
"We are delighted to have reached 500,000 downloads of the Body Makeover Weight-Loss package. This package's popularity is due to its proven effectiveness and portability. The downloaded workouts can be done anywhere and owned forever," said Sebastian Reant, CEO. "With guidance from Hollywood trainer, Grace Lazenby, who has worked with Courtney Cox and Carrie Underwood to name a few, iTRAIN customers couldn't be in better hands."
The package includes a nutritional plan as well as daily exercise routines to help customers lose 10- 20lbs after six weeks. For the Body Makeover Weight-Loss package, Lazenby alternates traditional cardio workouts with her own, signature program of sculpt ballet, Yoga and Pilates.
"The variety of workouts offered in the Body Makeover Weight-Loss package keeps the program fun and engaging for customers," added Reant. "Grace has laid out a really unique program that is easy to stick with."
As with many of iTRAIN's products, the Body Makeover Weight-Loss package includes a mix of upbeat music to keep users motivated through their workouts, and can be downloaded to any cell phone, tablet or MP3 device.
To learn more about iTRAIN products visit http://www.itrain.com.
About iTRAIN
iTRAIN is the premier source for downloadable fitness classes, a mix of the best music, HD videos and the top celebrity trainer voice-overs. iTRAIN's products are available for immediate download off of the website at a substantial discount over traditional physical personal training pricing. To date, iTRAIN changed 67,000 members' lives.