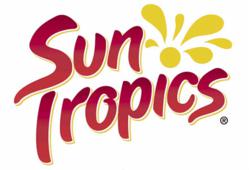 Dublin, CA (PRWEB) March 09, 2013
To celebrate St. Patrick's Day, beverage distributor SunTropics will be at the finish line for the 15th Annual Shamrock 5K Fun Run and Walk in Dublin, California. Taking place on Sunday, March 17, 2013, this family-friendly event is designed for runners and walkers of all skill levels and ages.
To celebrate their first time at the Shamrock 5K Fun Run and Walk, SunTropics will be encouraging participants to pre-register by providing five complimentary registrations to their fans on Facebook. The first five fans to share their favorite SunTropics juice flavor on the Facebook page will be sent the complimentary forms.
In addition, SunTropics will also be providing samples of their popular juices to participants of the Shamrock 5K Fun Run and Walk that cross the finish line. Participants can get refreshed with SunTropics natural juices, which come in flavors such as mango, calamansi, coconut, and passion orange guava.
To participate in the Shamrock 5K Fun Run and Walk using a SunTropics complimentary registration, go to the SunTropics Facebook page and share your favorite SunTropics flavor. The first five commenters will receive a comped registration courtesy of SunTropics. The Shamrock 5K Fun Run and Walk is on Sunday, March 17, 2013 at 8:30 am.
About SunTropics
SunTropics Premium Nectars and Juices is a leading provider of fruit juices and supplies much of the West Coast with purees and high-quality fruit nectar. The family-owned SunTropics operates facilities in the Philippines, and works directly with farmers to ensure they deliver top quality fruit every time. All-natural fruit juice nectars from SunTropics are made the way you would make them at home, using real fruit with no preservatives or artificial ingredients or high fructose corn syrup. To ensure optimal flavor and nutrient value, the fruit used in SunTropics nectars is never concentrated.