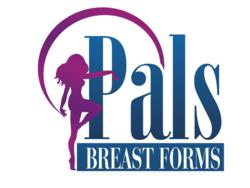 "As long as invested interests successfully keep the knowledge of Pals Breast Forms suppressed, breast cancer survivors will be stuck paying around 200 times too much." Debbie Davis, Owner of Super Gel.
Riverside, California (PRWEB) March 11, 2013
What Super Gel feels prompted this outrage is the fact, many mastectomy forms cost breast cancer survivors upwards of $600, for just one form. Those forms may fall apart after just 6 months of wear, which results in a substantial survivor cost of $12,000, every 10 years. Super Gel is excited to propose Pals Breast Forms as their unique cost solution for breast cancer survivors. Pals Breast Forms cost around $65, "per pair", and last over 10 Years.
Pals not only provide the most affordable solution for survivors, they provide the world's easiest. Super Gel has implemented a way for survivors to utilize complete customization from abroad with ease. Every breast cancer survivor that needs a custom mastectomy form, can trim their breast form to comfort, and send it back to Super Gel, which they use to create the survivors newly personalized form. Every survivor can receive a mastectomy form contoured to match their personal bust signature, for only $15.
Debbie Davis, Owner of Super Gel, manufacturers of Pals Breast Forms, revealed shocking details about the business behind breast cancer. Debbie stated, when recalling offering Pals Breast Forms to various boutiques, "I was shocked to see Pals Breast Forms turned down for such cold reasons, in a field that is supposed to provide comfort to cancer survivors." One reason for example, was hearing household mastectomy boutiques refuse to offer Pals Breast Forms, saying "Pals are too inexpensive", or "take too long to break". Super Gel's owner was saddened in hearing such response, yet, they have since posted an eye opening Pals YouTube durability test video. Super Gel's video demonstrates the strength of the Pals prosthesis by rolling one over with a truck. Super Gel's compassionate owner said, "We are driven by the loving support of our fans. I often find myself pulling from their encouragement when Pals are denied by severely profit oriented survivor boutiques "
It is hard to imagine how many millions of breast cancer survivors are wasting over 99% of their breast form budget on expensive mastectomy forms. Even with insurance, mastectomy forms are only covered once every two years! Debbie Davis, Owner of Super Gel, said "Before finding Pals, a loyal fan of ours had bought a pricy mastectomy form which fell apart within the first couple months. She explained to me she was having to duct tape it back together because she had a long wait time before insurance would again cover the cost." It is all too often Super Gel encounters breast cancer survivors, after the survivors insurance, and/or overpriced forms have let them down.
Founded in 1995, Super Gel began manufacturing cushioning devices, and grew to provide gel toys, lint lifters, and eventually developed Pals Breast Forms. Super Gel now has Pals distributors in the US, Canada, Australia, UK, and are always looking for new interested distributors.