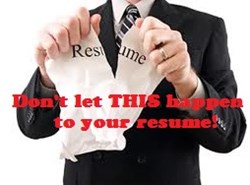 Dallas, TX (PRWEB) March 14, 2013
Any job seeker that is sitting at a computer and submitting on-line application may as well be laying on the sofa eating ice cream. According to Peggy McKee, Career Coach and CEO at Career Confidential, both get about the same amount of results – none. She has found new tips and tricks to help job seekers get around those pointless on-line job applications and answers Why Bad Resumes Are Keeping Good People From Getting Hired. Job seekers should register for the March 19, 2013 webinar.
No matter the level of education or experience a job seeker has, those on-line applications aren't going to work in today's job market. There are too many job seeker doing the same thing and it is the same as just spinning wheels and going no where. Peggy McKee with Career Confidential has developed improved ways to get past those on-line job applications so that job seekers can get right to the hiring manager that's making decision.
Take the opportunity now and register for the complimentary webinar that will open the door to more job offers than ever before. With the experience and expertise that Peggy McKee has in her 15 plus years as a Career Coach and Recruiter, every job seeker that attends this complimentary webinar will leave with valuable information.
Every job seeker that attends the complete webinar will receive a complimentary podcast where Ms. McKee will tell how to improve a resume, how to get the interview and how to be successful in the interview. This is only available at this complimentary webinar on March 19, 2013 and this is the last chance to register for the webinar that offers new tips and tricks getting around those on-line applications. For more details, register here:http://careerconfidential.com/why-your-resume-is-not-going-to-get-you-hired/.
To view Career Confidential's other upcoming webinars, you can view a schedule of upcoming events here: http://careerconfidential.com/training-webinars/.
Career Confidential is committed to getting the unemployed back to work in 2013. After assisting over 10,000 people get a job, Career Confidential has set a goal to get 10,000 more people their dream jobs in 2013. Career Confidential exploded in 2012 with a 94% growth rate over 2011 in a down economy.
Based in Texas, Career Confidential specializes in the techniques and tools needed for a job search to be successful. This product is a customized and proven system that gives job seekers the power they need to nail the job they want.
With the guidance of CEO Peggy McKee and CTO Carl Chapman, two nationally recognized experts in the field of job search training, Career Confidential was founded in 2009 so that the original product, The 30/60/90 Day Business Plan, could be distributed more widely among job seekers across the world. From that one product, they now offer over 30 products that teach techniques and tricks to help every job seeker to land that perfect job.