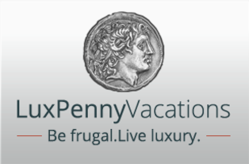 Live In Luxury!
Los Angeles, CA (PRWEB) March 09, 2013
LuxPennyVacations, the all inclusive Cabo resorts travel agency, is pleased to announce the launch of its Cabo resort packages and online reservation system. This online reservation system is here to help consumers looking for deals on traveling to Cabo effortlessly and in the comfort of their home.
Whether consumers are looking for an adventure package, a honeymoon package, or a hotel to reside in, visiting LuxPennyVacations, at LUXPennyVacations.com, will show more about visiting Cabo in style. LPV is committed to providing only the best and finest experiences when visiting Cabo, for families and couples, in an affordable manner. LPV has carefully picked resorts, activities, and restaurants, which are a great fit.The people who select are LUX-Certified, meaning they have passed a stringent quality control process. LPV is proud to announce the integration of Cabo resorts, villas, and all other forms of packages in their online reservation system.
Learn more by visiting LPV's website today!