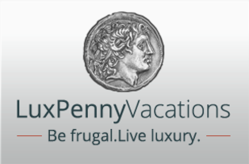 Stay for 7 - pay for 6, luxlife!
Los Angeles, California (PRWEB) March 11, 2013
LuxPenny is proud to announce the launch of it's -Stay 7, Pay for 6- vacation package.. Save up to $419 with this fabulous package.
This Cabo all inclusive vacation package includes the following:
-1 complimentary night
-Limo Service to and from the airport
-All inclusive option
This all inclusive vacation package is perfect for one couple, and two kids. The featured resort for this package is The Ridge Playa Grande. Stay at this resort for 7 days, and pay for only 6. he Ridge At Playa Grande Luxury Villas (Click:Resort Page) sparkles like a polished jewel on the coast of a shimmering blue sea. The world famous Arch of Cabo San Lucas is but a stone's throw away and a white sand beach stretches like a pristine path from your villa door to the ocean shore. There are dramatic views everywhere you look at this exclusive, luxury resort. And that includes the collection of elegant villas. All feature authentic Mexican décor and the personal touch of our award winning architect.
The Room: 1 Bedroom Master Suite unit well equipped kitchen with electric stove, microwave, fridge, blender, toaster and coffee maker. Dining room, living room, 2 bathrooms. Bathroom main room with tube, main room king size bed, and a single chest and a twin Murphy bed. Safety box, iron, ironing board, hair drier in each bathroom, radio-alarm clock terrace in dining room, balconies in rooms. 726.56 square feet.