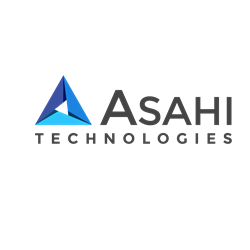 New York, NY (PRWEB) March 09, 2013
The dominating presence of web and its influence over consumers has led online retailers to devise appropriate strategies to strategically position themselves in the competition. Companies ought to choose online marketing solutions wisely by taking into account their customer demographics, budget and other considerations. There are several techniques available to market a business online. However, Search Engine Optimization (SEO) is an excellent tool to augment customer base and sales revenues. The benefits associated with this online strategy are definitely worth the time and expense. Nevertheless, every business organization should thoroughly evaluate to determine which online marketing strategies are the best match. Also, it is highly crucial for firms to choose the right people to work out their online marketing plans. And to help internet marketers with bespoke online marketing features and offerings, NY based firm has launched professional online marketing services in New York.
SEO is the process by which a site achieves a higher rank for a given keyword, on popular search engines like Google, Yahoo or Bing. SEO friendly web design & development enables a website for optimal search engine ranking. SEO techniques that were proven effective for improving brand visibility ensure the readiness of websites for future SEO and internet marketing campaigns. However, SEO does have its share of complexities. At Asahi Technologies, the SEO team evaluates and analyzes websites for search engine optimization, including everything from keyword research, generation, on-page optimization, off-page optimization, social media optimization and search engine reputation management (SERM). Providing viable online marketing solutions for any business type and size, the NY based firm offers a spectrum of distinctive solutions of online marketing that are customized for diverse industries. Unlike SEM, SEO targets searches like image, video, local and academic searches.
Using specific social media tactics that are most effective in marketing a business online, the company helps to create and effectively maintain social media campaigns. The efficient SERM team helps marketers to reduce the impact of negative views by monitoring and moving them from initial pages of search engine results. "Our competitively priced SEO solutions help companies to make it big in the online space, while simultaneously letting them to focus on their core business objectives", stated MR. Vinod Subbaiah, the CEO and Founder of Asahi Technologies.
To help businesses know more about custom online marketing services, Asahi Technologies provides a free online consultation to clients letting them understand their development options.
About Asahi Technologies
Asahi Technologies is a New York based web design and development firm that provides software consulting and Web solutions to small and medium level businesses all across North America. Asahi Technologies specializes in responsive design, cloud computing, online marketing, mobile application development and open source technologies. Under the leadership of Mr. Vinod Subbaiah, who himself started his career as a software programmer, Asahi Technologies' team comprises of experienced software professionals having extensive knowledge of technology with B2C and B2B operations. The firm's headquarters is located in New York City, NY.