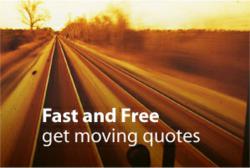 Find Moving Companies in Washington, District of Columbia
Washington DC, Maryland (PRWEB) March 09, 2013
Movers411.com is the leading movers directory on the web with an extremely large network of hundreds of local and long distance movers with offices in 34 states and growing, include Florida movers, Illinois, California and many more is now opening a local office in Washington DC serving all your moving needs in Maryland, Virginia and Washington dc for local and long distance moving.
"Before we build the biggest movers directory on the web customers would contact each local moving companies and solicit bids for their next move. It was a long and unrewarding process for customers and often get burnt due to wrong choices. Furthermore, there was no way to negotiate a price reduction and check the company's track record before hiring their service. Our directory has changed all of that. We have developed an innovative way for customers to select long distance moving companies. Our team has aggregated hundreds of professional movers in one place. Furthermore, each customer who fills out a short 'free quote request' on our site will receive free quotes from up to six moving companies. In an effort to outbid each other on both price and service, companies are more likely to offer the best deals to customers."
Movers Directory have many experienced and professional moving company in Maryland and Washington dc to offer a comprehensive list of moving services for residential or corporate clients. No matter if your moving across the street or across the world we can help you with all your moving needs, The well-known firm provides regular moving services such as packing/unpacking, loading/unloading, disassembly/reassembly, and computer/electronics moving, as well as VIP Movers. Movers411 are known as specialists in all areas of moving including senior moving, student moving, international relocation, trade show moving, school moving, hotel and casino moving, retail store moving, and sensitive equipment rigging and moving, as well as company and employee relocation, and residential moves.
For more information about specialized moving (local, long distance, or international), contact Movers411. And get your free estimate from Top Movers. Discover what excellence in the moving industry looks like