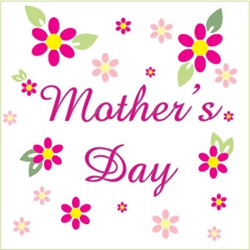 Sometimes finding the perfect Mothers Day present can be somewhat challenging
(PRWEB) March 10, 2013
Being organised for Mothers Day with plenty of time to spare is not something that happens often. The 10th of March 2013 is Mothers Day in the UK and many resort to sending flowers with the absence of a better gift idea. Sometimes finding the perfect Mothers Day present can be somewhat challenging with budget considerations and getting similar gifts every year can become a bit monotonous. Unique ideas for Mothers Day seem to be increasingly in demand, yet inspiration can be difficult to find.
As a helping hand, Contemporary Heaven has compiled a list of ideas for thoughtful Mothers Day presents. A personalised present is always a highly appreciated gift, and Contemporary Heaven offers many ways of customising products. Another idea for families who have spread around the globe is a custom time zone clock, which allows the owner to keep track of other time zones where loved ones reside. This comes across as a very well thought-out present and also reinforces the fact that keeping in touch is important.
Personalised photo frames are also available, which include a custom engraved message straight from the heart. The Mothers Day message can be as expressive or as simple as desired, tailored to the recipient and giver of the gift. Adding more of a personal touch to the picture frame is possible by simply filling it with meaningful photos beforehand, which can be of children, grandchildren or perhaps a favourite picture of the whole family at an important or well-remembered occasion.
Personalised perfumes also make a distinctly unusual gift for Mothers Day, combining something expected with a completely unexpected customisation. A wide variety of perfumes are available at Contemporary Heaven with a short custom engraved message. The Roco Verre Design Your Own Clock is another idea, which makes an excellent gift for Mothers or Grandmothers of young children. On the product web page, simply download the clock template and get the youngsters to draw a special drawing. After sending the drawing back to Contemporary Heaven, the clock will be made using this template for the dial, immortalising the drawing upon a clock for a completely unique and spectacularly personal gift.
Contemporary Heaven offers a complete gift wrapping service, which includes a gift wrap message. Gift cards are also available and can be written with a custom message if the package is to be sent directly to the recipient. For more Mothers Day present ideas, visit the Contemporary Heaven gifts section] here there are separate categories for personalised gifts and women's gifts.
About the Company
Contemporary Heaven is a Hertfordshire based retailer and manufacturer with online outlets in the UK, Holland, France, Germany, Poland and the US. They are a subsidiary of Roco Verre LTD which has been in existence for more than 15 years, supplying a range of home accessories to retailers, businesses and individuals. Their range of home accessories includes modern clocks, custom time zone clocks, personalised school clocks, coasters and placemats, unusual wall mirrors, storage solutions, contemporary lighting, bathroom accessories, barware and much more.
For more information, visit http://www.contemporaryheaven.com.
Contact Details:
Roco Verre Ltd
Contemporary Heaven Division
68 Wilbury Way
Hitchin
Herts
Ph.: 44 (0)1462 451199