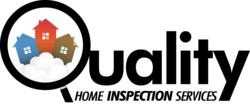 "Then, after hours of searching, they finally find the house of their dreams; or have they?"
Fort Worth, TX (PRWEB) March 13, 2013
Potential homeowners today are faced with many hurdles when searching for their new home. Some of these include finding a real estate agent that genuinely cares about them making the best decision to working with a mortgage company that demands stacks upon stacks of paperwork. Then, after hours of searching, they finally find the house of their dreams; or have they? This is truly the time to seek a professional home inspector. Quality Home Inspection Services recommends five qualities to look for when hiring a home inspector:
1. Clear communication. Communication is vital when working with any professional, and it is very important that the home inspector is able to answer all questions in a clear and understandable way. There may be many questions, and a clear understanding of the issues is critical.
2. Insured. In the state of Texas all home inspectors are required to be insured. A home inspector that is insured tells the customer that he or she is in the business not only for themselves , but for the safety of the customer as well if an accident should occur.
3. Construction background. An inspector with a construction background is normally better prepared to discuss issues discovered in the inspection. The home inspector needs to be able to evaluate a home in the same manner a doctor evaluates his patients, finding the interior problems by seeing the external symptoms.
4. Highest level of training. Home inspectors are certified at three different levels; apprentice inspector, real estate inspector, and professional home inspector. Although the Texas Real Estate Commission certifies all of these levels, they do not have the same level of training. The professional home inspector has the highest level of training in concordance with T.R.E.C. standards.
5. References. It is very difficult to know which professional home inspector is the best. Even the home inspector associations struggle to identify inspector quality on a consistent basis. The work ethic or skill of a home inspector is unknown until the inspection has been completed; so asking for references is essential.
About Quality Home Inspection Services
Quality Home Inspection Services serves the Dallas Fort Worth area and is owned and operated by Romeo B. Garza. Romeo has received his experience from hands on training while owning and operating his construction business called "Gordy's Tile and Construction". Romeo has experience working with real estate agents, real estate brokers, and the public and is licensed by the state of Texas as a professional home inspector.
Romeo B. Garza
817-996-9871
Quality Home Inspection Services
http://www.FortWorthQualityInspections.com