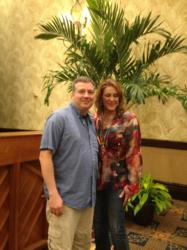 "In this market, there is no better investment, than real estate. I dont understand why anyone would park thier money in the stock market and pray that they can retire. Smart investors are flocking to real estate"
Pittsburgh, Pennsylvania (PRWEB) March 11, 2013
Josh Caldwell is a nationally known real estate entrepreneur, owner of Caldwell Holdings LLC, President of the Pittsburgh based Western Pennsylvania Real Estate Investor's Association, and author of the book "Dominate the Internet: A How To Book For Real Estate Investors, and Everyone Else". Mr. Caldwell has chosen this time to expand into the commercial multi-family market because four key economic factors favor this type of investment at this time.
The current economy is creating a perfect storm for multi-family real estate investors and Caldwell Holdings intends to ride this market wave. For starters the market crash of 2008 eliminated virtually all financing for new construction of any large multi-family properties across the U.S. So there are no new multi-family projects coming on line anytime soon. The economic crash also caused many of the established multi-unit properties to fall into receivership, as they were unable to survive the economic crash. There is always a period of chaos when the economy slows down, and investors who aren't fully capitalized are usually the first victims of these downturns. At the same time that old conventional investors are being cleared out of this market, banks are desperate to sell these non-performing assets. There are some once in a lifetime bargains to be had for the surviving investors. The second key economic factor is that other more risky investments have been performing very badly. Banks are offering a 1% or less on deposit accounts. Stock market funds are not much better. They range between negative performance to low rates of return, with a lot more risk that real estate offers. For this reason, many average Americans are desperately searching for ways to get their money working in a safe and higher performing investment class. That is how Caldwell Holdings has managed to connect with over $50,000,000 worth of funding. Nearly all of this money is held by private citizens in their retirement funds. It is not difficult to transition this "private money" from a stock investment to an actively managed real estate investment. Due to the poor performance in other asset classes, Caldwell Holdings is able to offer its investors a higher rate of return than competing investments at a lower cost than at any time in recent memory. So the money is very available and comparatively cheap at this time in the market cycle.
The hard work comes in finding the best and most profitable deals to invest in. There is a glut of large multi-family assets in the market. Caldwell Holdings has established some very specific criteria in its search for properties to buy. For starters the property must be at least 50 units, and much larger facilities are preferred. There is no single property or portfolio that is too big. The property must be in Alabama, Georgia, Florida, Tennessee, North Carolina, or South Carolina. Ideally the property should be in a growing metropolitan area as well. The key search feature is also the hardest to find. The property must have some solvable problem. In industry terms the property must have a "value add" component. That generally means that the property suffers from deferred maintenance, high vacancy rates, lower than market rents, or it may have additional land that can be sold off or used to build more units. Many of the target properties will be bank owned, or the mortgage will be in default, the target properties may also be "pocket listings", what brokers call properties that are not widely advertised.
The overriding goal of this program is to be able to find enough safe, high yield investments to satisfy the investors who have placed their money with Caldwell Holdings. Anyone who has a property or note, which might fit the above criteria is urged to contact Josh Caldwell of Caldwel Holdings direct at Pittsburghreia(at)aol(dot)com.