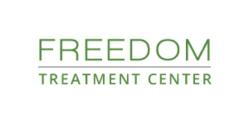 The peace of mind our clients families get knowing these services are now available makes it all worth it
Albion, MI (PRWEB) March 11, 2013
Particularly important in the journey to an addiction-free lifestyle is constant access to a caring and qualified support network of professionals. Freedom Treatment Center has gone above and beyond in making this a reality, ensuring that patients have the support they need by implementing 24-hour nursing services. Now, patients in need of medical attention will have onsite support from professionals they've already met and grown comfortable around.
24-hour nursing service is especially essential for recovering addicts going through the detox process. Severe withdrawal symptoms can hit at any time, and when they do, patients need the immediate help of qualified staff members. By easing the physical pain associated with drug detox, Freedom Treatment Center enables patients to focus on the mental and emotional aspects of their addictions.
Constant access to high-quality care is universally recognized as a hallmark of a great drug treatment center. Research on the elements of a successfully recovery program confirms this. When patients try to detox from severe addictions on their own or without quick access to medical professionals, they almost always end up failing. Just as important is the availability of follow-up care, which Freedom Treatment Center is also able to provide. The National Institute on Drug Abuse insists that detox without follow-up care is not real treatment -- and the medical professionals at Freedom Treatment Center agree. By successfully getting patients through the difficult detox stage, they are simply setting them up to do the real work of addiction recovery.
Freedom Treatment Center representative Brian Kuehne explains that the importance of high-quality, 24 hour round-the-clock care cannot be overstated. Not only is such quality of care important to the patient, it can make a world of difference for that individual's loved ones. "The peace of mind our clients' families get knowing these services are now available makes it all worth it." With such peace of mind, families of admitted patients can finally rest assured knowing that their loved ones finally have a shot at beating the physical and mental horror that is addiction.
The focus at Freedom Treatment Center is research-based treatment in a beautiful facility. The highly-trained, caring staff members are determined to help patients leave addiction behind for good, and in doing so, gain true freedom. Surrounded with 10 acres of woodland, the focus is on holistic healing.