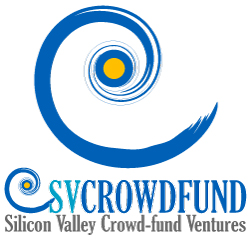 Get your 50% Limited Discount On The General Admission Now !

Promotional Codes
0404vc
PALO ALTO, CA (PRWEB) March 13, 2013
Got an Idea or have a Startup? Finance it with Crowdfunding. Silicon Valley Conference and EXPO, which is held on April 4, 5 -- the first anniversary of the JOBS Act signed by President Obama -- will bring together traditional private investors and those who employ the power of the Internet and social media for fundraising. Silicon Valley Crowdfund provides the participants with the unique opportunity to discuss the current state of the industry, to learn from experts in venture capital, business angels and crowdfunding fields, to network, and find new partnerships.
The conference program includes keynote speeches delivered by Timothy C. Draper and Douglas S. Ellenoff, emceed by Howard Leonhardt on behalf of Startup California, Five panel discussions, an experts round-table, startup workshop and a pitch competition. The participants will hear from more than twenty panelists representing rewards and equity crowdfunding portals from United States, Europe and Latin America, lawyers, business angels and entrepreneurs who have successfully raised money through crowdfunding.
Silicon Valley Crowdfund Conference is sponsors
Ellenoff Grossman & Schole LLP,
Leonhardt Ventures Created to inspire Entrepreneurship, Education, & Creativity
Veri-Tax, California based tax verification company.
Invested.in Provides leverage social capital to raise financial capital.
CrowdfundBeat.com A worldwide news & information on crowdfunding.
Bancboxcrowd.com Payments and escrow for crowdfunding
Who will benefit from participating in SVCrowdfund?
Private investors (VCs and Business Angels) who want to learn about the opportunities crowdfunding creates for them. Startups and innovators examining their fundraising options
Crowdfunding platforms wanting promote their portals in the capital of innovation and private investments. Marketing Specialists, Legal Advisors, CPAs looking for new clients and partners
Students interested in getting involved in private investment or marketing business; or thinking about financing their new venture. Journalists and business bloggers searching for worthy topics
________________________________________________________________________________
For Media : Please Copy and Paste
"Game Changer" Crowdfunding Will Make 2013 the Year of the Gold Rush!
A year after President Obama signed the Jumpstart Our Business Startups Act. The President called the Act a "game-changer . President during the ceremony explains: "Because of this bill, start-ups and small business will now have access to a big, new pool of potential investors — namely, the American people. For the first time, ordinary Americans will be able to go online and invest in entrepreneurs that they believe in…. the JOBS Act would make it easier for business owners to take their companies public . Silicon Valley Crowd-funding conference will make an expert assessment of crowd-funding in the US with focus on recent experiences, and sets strategies to anticipate near future developments." that would remove barriers that prevent small businesses from growing and hiring.
Silicon Valley Crowdfund Conference is held on April 4th – 5th, 2013 to celebrate the first anniversary of the JOBS Act signed by President Obama last year. You will hear from people who implement crowdfunding as a part of their current fundraising and marketing strategies and from those who work with SEC to make the equity crowdfunding legal in the United States.
Keynote Speaker, Tim Draper – Managing Director of Draper Fisher Jurvetson ,will open the inaugural event on the morning April 4th. Multiple panels will be held throughout the day focusing on topics such as "Rewards Based Portals beyond Kickstarter" and "The Business of Crowdfunding".
Many of the crowdfunding industry leaders will be present either participating in a panel or in attendance. The event is being organized by Silicon Valley Crowdfund Ventures. Sydney Armani, CEO of SV Crowfund Ventures, stated recently, "I am very excited about doing this first event. Interest in the event has been great. We have many leaders from Silicon Valley signed up to attend." The event organizers expect this to become an annual event.
Contact Information:
Exhibitors, Media, and Press Pass
Sponsorship Inquiries: 
Please Contact: 
Sydney Armani 
415 879 1500
Sydney(at)svcrowdfund(dot)com