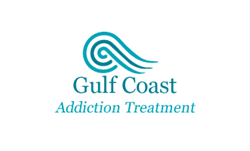 Offering luxury addiction treatment can be very helpful for recovery in several ways
Destin, FL (PRWEB) March 11, 2013
Gulf Coast Addiction Treatment knows that entering a recovery facility can be a huge change from the typical way of life, but the center also knows the change does not have to make a person uncomfortable or lower a person's standards. The center's new luxury addiction treatment ensures high standards are consistently met with every aspect of a person's stay.
"Offering luxury addiction treatment can be very helpful for recovery in several ways," said Gulf Coast Addiction Treatment head of admissions Chris Ross. "The luxurious landscape and facility environment does not detract from a person's focus on recovery and can actually serve to enhance it. When people are surrounded by a soothing, calming and gorgeous environment, they are better able to become calm themselves and more inclined to focus on their health, healing and establishing a new way of life."
Gulf Coast Addiction Treatment was founded after much research on other recovery facilities. The founders discovered recovery can be compromised by the environment, the food or the lack of respect. Gulf Coast Addiction avoids those detriments with its luxury addiction treatment plan. The décor and interior design are akin to surroundings found at a luxury hotel or spa, the food consists of healthy, nutritious meals and the residents are treated with dignity, respect and open arms.
"We don't look at people who come to our facility as patients," Chris Ross said. "They are instead considered students of life. They are here to lean a new way of life that can help them sustain long-term recovery. Such a mindset is highly conducive to learning."
The coastal location, facility amenities and treatment programs are equally conducive to a successful recovery. The setting alone instantly promotes an atmosphere of relaxation and rejuvenation, which is further underscored by the facility's pool, sauna and outdoor lounging and seating areas. Privacy and comfort remain a top priority throughout all stages of the program, from the initial detoxification phase to the counseling and nutritional emphasis that follows.
To further enhance the feeling of tranquility and peace, no one is ever rushed through the program. Each individual has his or her own personal journey to recovery, and some may take longer than others. Residents are encouraged to stay as long as it takes until they are comfortable leaving the facility and prepared to sustain and embrace their new way of life in the outside world.
Located on the Gulf of Mexico in Destin, Florida, Gulf Coast Addiction Treatment boasts a serene setting, luxurious surroundings and, most importantly, the research-based programs that can help people recovery from drug and alcohol abuse and addiction. The center offers a variety of non-12-step, holistic options for creating a personalized recovery program focused on lasting recovery.