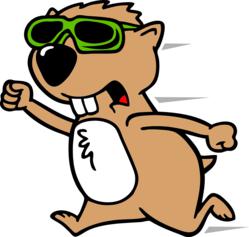 Culver City sends the "Bat Signal" to Rodent Guys to save their property from gophers
Culver City, CA (PRWEB) March 10, 2013
Culver City residences are battling the gopher population that infests their properties. The lawns are being eaten, whole plants disappearing with dirt mounds left as the only evidence. Rodent Guys Gopher Removal Service investigates and knows the culprit: Culver City Gopher Control is out of control.
From home remedies to traditional methods most homeowners find gophers too much to handle. Rodent Guys is the most well-known gopher control and removal service in Southern California and the choice of many Culver City, CA residences.
Rodent Guys uses the most advance removal techniques offering both poison and non-poison applications for pet owners. Results are seen overnight and backed with a long guarantee to ensure the current problem is handled.
Rodent Guys will offer two choices for removing gophers. One is using traditional poisons and the second is with no poisons. Both options typically use carbon monoxide gas injected into the tunnels which is safe for pets and non-target wildlife.
Poison applications will use a combination of bait and carbon monoxide as a dual treatment for excellent control. After the gas is injected into the tunnels the bait is dropped underground as a backup in case of a missed gopher.
If using pet friendly methods no poison will be used. Rodent Guys will set traps on the first visit and let them sit for several days. When returning for trap pick up the gophers will be removed and carbon monoxide gas will be injected into the tunnels. This second treatment takes care of gophers that may have been missed with traps or babies down in the nest.
Homeowners know if gophers are not controlled their landscape will be eaten and the cost of the damage is more than taking care of the gophers. Rodent Guys will come out to the property, identify the pest, recommend treatment, and give a written quote for the work.
In summer months Culver City homeowners are encouraged to keep their property watered for the best treatment results. Dry soil is difficult to dig or probe and gopher tunnels collapse when too dry.
For Culver City residences who are tired of dealing with gophers should check out Rodent Guys at their website at http://www.rodentguys.com.
Rodent Guys services most of Los Angeles area including Sherman Oaks, Studio City, W Hollywood, Westchester, Pasadena, Pacific Palisades, Marina Del Rey, Malibu, Encino, Beverly Hills, Brentwood, Playa Del Rey, El Segundo, Long Beach, La Verne, Claremont, Arcadia and most other cities in between.
Rodent Guys also services Riverside counties in Riverside, Corona, Eastvale, Norco, Moreno Valley, Lake Mathews and Perris.
In San Bernardino County Rodent Guys services Upland, Fontana, Rancho Cucamonga, Alta Loma, Highland, Rialto, Redlands, Loma Linda, Montclair, Ontario, Chino, and Chino Hills and the surrounding areas.
Rodent Guys services all of Orange County including Yorba Linda, Irvine, Anaheim, Seal Beach, Huntington Beach, Laguna, Tustin, Brea, Walnut, Westminster, La Habra and surround areas.