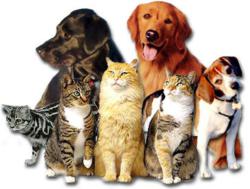 The pet food recipes feature raw organic foods that are similar to the diet a dog would have in the wild, eliminating the harmful ingredients and fillers found in most commercial pet foods
Bakersfield, California (PRWEB) March 11, 2013
The team at SpiritDetox.com is dedicated to the health and well-being of all living creatures, pets included, and to help highlight this dedication, they have added a new raw food dog food recipe to their online database of completer pet recipes. With these raw food recipes, pet owners can step away from the toxic ingredients in their pet's store-bought food and feed their animal the way nature would feed a dog.
When asked about the recipes, Albert Milligan of SpiritDetox.com said, "The pet food recipes feature raw organic foods that are similar to the diet a dog would have in the wild, eliminating the harmful ingredients and fillers found in most commercial pet foods." The recipes include a meat base and a vegetable base to be fed to the dog daily. The meat-based recipes include ingredients like chicken, chicken hearts and chicken liver, while the plant-based recipes include whole organic fruits and vegetables.
In addition to these complementary recipes, SpiritDetox.com has a clay-based mineral supplement, Nutramin, that can be used with these recipes to give dogs a full range of nutrients in their diets. The Nutramin products also help pets detox, which can help remove the damage caused by traditional dog foods. SpiritDetox.com customers can access the complementary recipes from the SpiritDetox.com website.
About SpiritDetox.com
SpiritDetox.com is an online retailer that specializes in the sale of clay-based health and beauty products. In addition to products for people, the company sells a range of supplements for animals of all types, from livestock to pets. The company's goal is to help all living creatures to be as healthy as possible. To learn more about the products offered by SpiritDetox.com, visit http://www.spiritdetox.com.