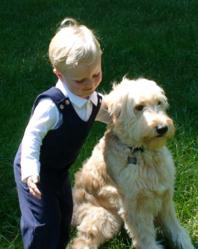 New York, NY (PRWEB) March 11, 2013
Ollie & Bess has joined some of the biggest names in the industry to exibit at ENK's Children's Club in New York this week. Ollie & Bess keep's kids looking like kids in their traditional children's wear. "Our focus is offering the highest quality in both our layette and apparel collections and always keep it on the preppy side" said Ollie & Bess owner, Susan Grimberg.
Choosing ENK to show the line was an easy choice "ENK New York pulls both domestic and international buyers, we are happy to have the opportunity to expand our reach" said Ollie & Bess owner, Susan Grimberg.
Children's Club at ENK in New York runs from Sunday March 10th to Tuesday March 12th.
About ENK Children's Club
ENK Children's Club is a premier trade show with an eclectic blend of new and existing designers catering to the medium to better children's specialty and boutique retailers.
About Ollie & Bess
Ollie & Bess was founded by Susan Grimberg, after having a difficult time finding high quality classic children's clothing for her own kids she decided to create her own. Ollie & Bess offers classic children's clothing with a preppy feel for both boys and girls in Newborn sizing thru size 8. Ollie & Bess has grown to include a layette collection made of the purest pima cotton for newborns up to size 12M. Ollie & Bess will keep your kids looking like kids! For more information on Ollie & Bess, or any of our collections, please visit http://www.ollieandbess.com