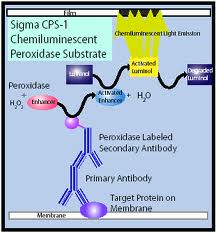 Peptide & Peroxidase Bibliography @ Scien.net
Bad Honnef, Germany (PRWEB) March 11, 2013
The aim of the Natural Sciences Bibliographic Web Portal including its new Peptide and Peroxidase Bibliography is to provide comprehensive scholarly information on the basic and applied life, earth and health sciences. While the publishers target to publish a total of over 21 million references until 2014, the site currently publishes about 5,000 new items every day. The basic information consists of basic bibliographic information while expanded references provide an additional summary of the publication's scientific content. Every bibliographic reference is tagged with up to twenty scientific keywords.
The Enzyme Biochemistry Section contains scientific information on enzymes, which are biological molecules that living organisms produce in order to catalyze and thereby increase the speed or rates of specific biochemical reactions. The substrates, which are what molecules are called at the beginning of the enzymatic reaction, are converted into different molecules, known as products. Almost every chemical reaction that occurs in a biological cell requires enzymes for performing at a rate that is sufficient for sustaining life. The latest content in this category is also available through an Enzyme Biochemistry RSS feed. The section currently contains over 25,360 posts and is subdivided into the ten categories Dehydrogenase, Electrophoresis, Escherichia, Immunosorbent, Kinase, Oxidase, Peptide, Peroxidase, Polymerase, and Reductase.
Within this section, the new category Peptide provides scientific information on these short polymers of amino acid monomers that are linked by peptide bonds. Peptide bonds are formed between two molecules when the carboxyl group of one of the molecules reacts with the amino group of the other. Peptides are often distinguished from proteins based on their size, as peptides typically contain less than fifty monomer units. The size boundaries distinguish the various peptides, polypeptides, and proteins. Long peptides like the amyloid beta are typically considered proteins, while small proteins like insulin are usually considered as peptides. The category contains over 500 newly published posts of which the very latest inclusions are also available through a Peptide RSS feed. It features posts on the A- and B-chains of carboxypeptidase I from germinated barley originate from a single precursor polypeptide, studies on the antigenic structure of bovine beta-casein revealing antigenic activities of some peptides derived from residues 1-93, and on antigenic activities of some peptides derived from the C-terminal region following studies on the antigenicity of bovine alpha s1-casein.
The new category Peroxidase contains scientific information on this large group of enzymes that typically have hydrogen peroxide as their optimal substrate. Peroxidases are known to be important in increasing a plant organism's defence against harmful pathogens. Applications of peroxidase include the treatment of industrial waste waters. Phenols—which are known to be a prominent pollutant of water—can be effectively removed by enzyme-catalyzed polymerization with the use of horseradish peroxidase. Peroxidises can also be used as a safer alternative for a number of harsh chemicals, which can therefore eliminate potentially harmful reaction conditions. This category contains over 1,350 newly published posts of which the very latest inclusions are also available through an Peroxidase RSS feed. It features posts on The demonstration of rabies antigen in paraffin-embedded tissues using the peroxidase-antiperoxidase method, studies on seed peroxidase Phaseolus vulgaris cv. Haricot, and on stability of glutathione peroxidase in swine plasma samples under various storage conditions.
While the publishers of the web portal have a stock of 21,238,124 references of which 10,564,269 (50%) contain a summary, this information will be made successively available to the public until 2014. While the site has presently published a total of 1,439,853 posts online, the number of published bibliographic resources increases by 5,000 items every day. All items are interconnected with over 325,320 tags. The publishing status is reflected in the site's continuously updated tagline.