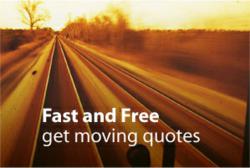 Auto Transport & Car Shipping Quotes now at Movers411.com
(PRWEB) March 11, 2013
Movers411.com, the leader in moving companies and relocation services on the web, announced today that they are expanding their auto transport service for all of their moving customers. It is now possible to hire a moving company and an auto transport company in one place. Also, receive moving company and auto transport services at the same time, using one simple moving quote.
"This will save customers time and money and make the relocation process less stressful and easier, by working with one company for house moving and car transport", says Mike Miller, operations manager at movers411.com.
When moving to a new home, sometimes the customer cannot transport the car themselves and it is necessary to use an auto transport company. If this is the case, it is possible to rely on an auto moving company to get it to the new location. That's why using the largest network of the best auto moving companies in the country can take care of all auto transportation and car shipping needs.
This extensive network of auto transport companies will professionally handle all the details of auto transportation. These auto transport companies will provide moving quotes from the very best car shipping companies. The customer simply has to complete the auto transport moving form, and they will receive auto moving estimates from as many as four auto transportation specialists. All of these car shipping companies are licensed and insured, and they are well versed in the challenges of auto transport.
Movers411.com takes pride in providing their customers with quotes from some of the most reliable and trustworthy moving companies in the nation, in order to ensure that moving is as easy as possible. Customers will have peace of mind, knowing that their move will be taken care of from beginning to end. All of the long distance moving companies in the network are registered with the United States Department of Transportation, as well as the state that they operate in. Furthermore, Movers411 has organized all local movers by metropolitan area, in order to save time searching for the right company. This allows the customer to relax, knowing that a top relocation expert is on the job.