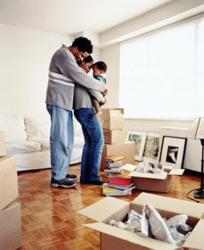 Get free moving quotes and find the right long distance moving company in Florida today!
(PRWEB) March 11, 2013
Florida Movers is expanding their moving services to more places in South Florida by using more than 120 local and interstate movers located in West Palm Beach, Fort Lauderdale to provide better moving services.
Jeffrey Nelson, the local manager of Florida Movers, announced today that they are now the largest movers' directory in Florida, providing customers more choices when choosing local and long distance moving companies. Jeffrey said "customers are happier and can save up to 60% on their move when they have more companies bid for the moving job. The website is focused on connecting people looking to move, with qualified and reliable moving companies."
Florida Movers recently announced that they would be featuring a new type of network of professional Florida movers on the site. This brand new enterprise would include hundreds of different moving companies chosen by experienced moving experts.
According to a moving expert from Floridamovers.org, "our movers' network consists of a highly exclusive list of Florida movers and moving companies from other parts of the country, with exceptionally high client satisfaction rates." In order to be listed in this network, these movers have to prove their value as industry leaders via great reviews, high customer ratings, few complaints and affordable prices. They would also need to boast excellent logistics and many other criteria which are laid out by a team of experts. If a company doesn't satisfy the exacting standards, they will be excluded from the network.
Local and Long distance moving companies in Florida are looking to provide the best move imaginable. The thought of moving is usually a daunting task and having to find a dependable mover doesn't have to cross the customer's mind with Florida Movers. Come moving day, the moving experience can be a smooth and easy process.