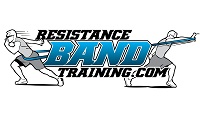 Elizabethtown, KY (PRWEB) March 10, 2013
A little less than two weeks from today, Resistance Band Training Systems founder Dave Schmitz will be among the presenters at the Elite Training Workshop in Napa, California. Scheduled for March 23rd, the workshop offers personal trainers the chance to learn from fitness industry experts.
The upcoming Elite Training Workshop will be held at Jeff and Tiffany Larson's Fitness Revolution in Napa, CA. The event promises to be a combination of "hands on training session" and "educational conference."
"We believe that by calling upon leaders in the fitness industry to come share their coaching insights, we can help the personal trainers in attendance to think critically about what they can be doing to expand their own businesses," says CEO Pat Rigsby of the Fitness Consulting Group, the company organizing the event.
Schmitz intends to give a presentation and coaching lesson detailing how he has been able to devote his business exclusively to training clients with resistance band workout programs. He hopes to demonstrate the power of carving out a unique fitness niche business.
"When I was a physical therapist nearly two decades ago, I discovered that resistance band exercise routines could do more than help patients rehab injuries," Schmitz details. "They could help improve athletic performance by reinforcing proper exercise form."
Through his company Resistance Band Training Systems, LLC, Schmitz has provided personal trainers and fitness enthusiasts alike with free blog posts, YouTube videos, exercise products, and coaching lessons covering various topics related to getting better with bands.
"The reason I continue to focus on resistance band training is because I truly believe it is the single most powerful and accessible way for people of all ages to get fit and active in a safe way," Schmitz says.
Now, Schmitz is joining four of the fitness industry's leading experts to share his experiences and knowledge at the Elite Training Workshop in Napa, CA.
The other experts in attendance will be bodybuilder Tyler English, combat sports trainer Joel Jamieson, and group training specialists Steve Long and Jared Woolever.
"It is an honor to share the stage with such a distinguished panel of fitness professionals," Schmitz says. "These are people who are at the forefront of the industry, and who have been pushing it in new and interesting directions."
Schmitz will give his presentation on the benefits of training with exercise bands on Saturday, March 23rd at the Elite Training Workshop in Napa, California.
For more information on the Elite Training Workshop, visit http://elitetrainingworkshop.com/
About Dave Schmitz: Dave Schmitz is the Co-Owner of Resistance Band Training Systems, LLC and the creator of http://www.resistancebandtraining.com, the only website exclusively devoted to training with large continuously looped resistance bands.
Resistance Band Training Systems, LLC is part of the Fitness Consulting Group family of companies. It is the leading resource for resistance band training. RBT offers education on resistance band training, hosts live events, and offers a training certification and other products.
To learn more about resistance bands, visit: http://resistancebandtraining.com/
###