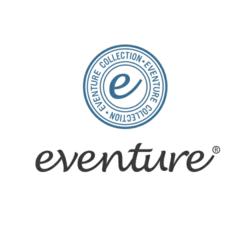 Costa Mesa, CA (PRWEB) March 12, 2013
Eventure Interactive, Inc. (OTC: LEVT), an emerging leader in social calendaring, today announced it has retained Hart Partners, LLC as its capital markets advisor. In this capacity, Hart Partners, LLC will advise Eventure Interactive, Inc. on various strategically focused corporate communications and investor relations initiatives designed to expand shareholder value. These initiatives include the effective engagement of a broader institutional and retail shareholder base, alignment and effective communication of corporate messaging and positioning by and between the company, its customers and investors, as well as assist in identification of appropriate capital sources.
"We engaged Hart Partners, LLC because of their proven history as successful corporate communications and investor relations advisors. Their exceedingly high level of corporate and institutional access, their steadfast professionalism, and their commitment to quality and honesty represent the culture of Eventure. We are excited to be working with them", said Gannon Giguiere.
Sanford Diday, Managing Partner of Hart Partners, LLC commented, "we are excited to be a part of the Eventure team. Their business model addresses recognizable holes in the social media space and provides a clear path to monetization. Mr. Giguiere, Eventure's CEO, has technology experience dating back to AltaVista and other pioneering technology companies, in addition has assembled a class-leading team of management and advisors that we believe will be instrumental in sheparding the company through the growth it will almost certainly undergo", said Sanford Diday, Managing Director of Hart Partners, LLC.
About Eventure Interactive, Inc.:
In any given day, there are hundreds of millions of events people attend, where billions of photos and videos are taken, with almost all of these memories not being effectively organized in any meaningful way. As a result, the Eventure team set out to develop an easy to use utility with the basic goal of eliminating the pain of a disorganized calendar and camera roll.
At Eventure you'll find a simple, yet elegant web-to-mobile application where individuals can easily create, capture and organize life's memories. From the most basic lunch between friends, to the most elaborate star-studded gala, Eventure allows everyone to chip-in during the planning of an event, easily check-in when you arrive at the event, capture and stream of pictures and video during the event, then scrap-board the collage of activity after it is all done.
Whether planning, inviting, attending, capturing and/or scrapbooking, Eventure truly redefines how one organizes life's most memorable moments. For the first time ever, there is will now be a Social Calendar to use.
Forward Looking Statements:
This press release contains forward-looking statements within the meaning of Section 27A of the Securities Act of 1933, as amended, and Section 21E of the Securities Exchange Act of 1934, as amended, which are made in accordance with the Private Securities Litigation Reform Act of 1995. Our actual results may differ materially from those implied in these forward-looking statements as a result of many factors, including, but not limited to, overall industry environment, customer acceptance of our products, delay in the introduction of new products, further approvals of regulatory authorities, adverse court rulings, production and/or quality control problems, the denial, suspension or revocation of permits or licenses by regulatory or governmental authorities, termination or non-renewal of customer contracts, competitive pressures and general economic conditions, and our financial condition. These and other risks and uncertainties are described in more detail in our most recent annual report on Form 10-K and other reports filed with the Securities and Exchange Commission. Forward-looking statements speak only as of the date they are made. We undertake no obligation to update or revise such statements to reflect new circumstances or unanticipated events as they occur, except as required by applicable laws, and you are urged to review and consider disclosures that we make in the reports that we file with the Securities and Exchange Commission that discuss other factors germane to our business.
Media Inquires:
Kelle Cohen, Media
http://www.eventure.com
Eventure Interactive, Inc.
media.relations(at)eventure(dot)com
Phone: (855) 986-5669
Fax: (949) 209-1920
Investor Inquires:
Sanford Diday, Managing Partner
http://www.hartpartners.net
Hart Partners, Inc.
info(at)hartpartners(dot)net
Phone: (407) 808-4879